Updated Trilliant® Oval & Cube LED Work Lights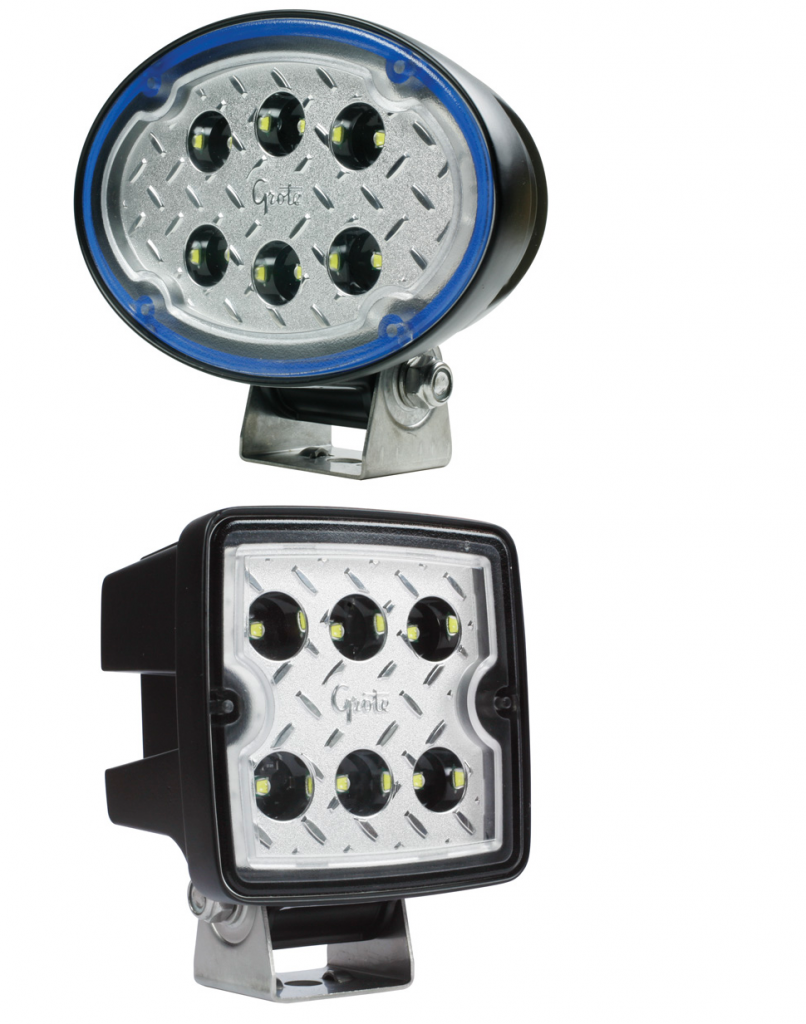 We have recently redesigned our Trilliant® Oval & Cube LED work lights, increasing their lumen output from 2500 to 3000 lumens!
The updated Oval has all of the advanced electronics, lighting performance, and ruggedness of our Trilliant® family in an attractive oval design. Able to withstand heavy vibration, corrosion, moisture and dust, this is a sophisticated, attractive lamp that is more than capable of putting light on the task.
The Cube 2.0 offers a sleek, rugged design with superior LED electronic circuitry that outperforms other lamps twice its size and weight. Advanced Grote circuit design provides electronically quiet operation, consistent light output, and protection from voltage spikes and electromagnetic interference. It is available in both 12 and 24V.
You can find out more by visiting the Trilliant® Oval Family Page or the Trilliant® Cube Family Page.