keyboard_arrow_right
keyboard_arrow_right
Merchandising
Merchandising
Ease of use, return on investment, inventory turns- that is what Grote Industries offers. We are dedicated to helping you move product from the Shelf to the Counter.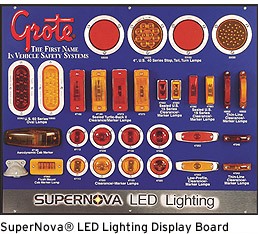 Point-of-Purchase
Make point-of-purchase your point of impact.
Most purchase decisions are made at the point-of-purchase. It's the one place where your sales message has to get through loud and clear. Grote delivers with innovative and eye-catching point-of-purchase tools, including dump bins, spinning racks, shelf talkers, aisle stoppers, end caps, and more. Many are included with your plan-o-gram. When it comes to selling, knowledge is power.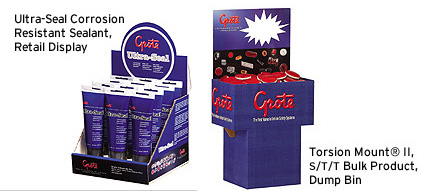 Grote Know-How
Here at Grote, selling our products in not our final commitment. Beyond simply providing you with quality products on demand, we want to help ensure that you also are able to turn your products.
In order to be successful at this, Jobbers must count on a competent and well-trained counter staff. To help you achieve this, Grote is offering our Grote Know-How® Training Program. Contact your local Grote Sales Representative to sign up for this easy-to-use training program today.
Your Grote Sales Representative can coordinate a training session that will give your staff the lighting expertise they need to light up sales. Why compromise when you can conquer? Our large selection of vehicle lighting, dedicated sales force, and comprehensive training program will help move your business one step ahead of the competition. Coupled with our new Shelf-to-Counter system, our products will all but work the register for you.