Fuse & Circuit Protection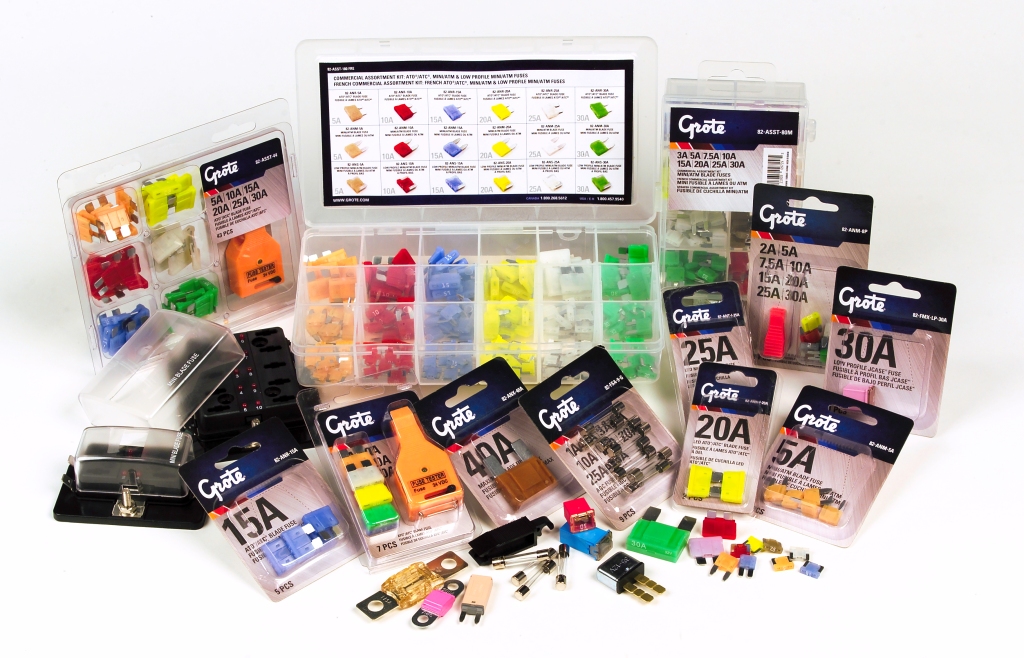 Using the correct fuse and circuit protection for your specific application ensures optimum performance and safety. Grote is proud to provide a variety of fuse and circuit protection products to protect both you and your equipment when an overcurrent situation arises.
Grote products include a wide assortment of fuses, fuse kits, fuse testers and panels, and circuit breakers, as well as other electrical and lighting accessories, which are now featured on our website. However, it is always important to consult your owner's manual or a trained technician to ensure proper installation and application.
A Fuse and Circuit Protection Catalog is now available, including both product and technical information. Contact Grote Customer Solutions at our Canada facility for more information and assistance with these products.