Posted September 01, 2014
Grote an Early Adopter of the DOE's Lighting Facts Program
Madison, IN, September 3, 2013: As part of its ongoing program of providing better LED lamp performance information, Grote Industries has joined the U.S. Department of Energy's Lighting Facts program to provide correct, accurate, and useful LED information for all its LED work lamps.
In many cases, LED lamp performance information has been found wanting, with lumen measurement based on the number of LEDs installed in the lamp, or lumen measurement at initial lamp turn-on. Using these two methods provides an inaccurate output value for actual on-the-job performance. Other issues have been shorter lifetimes than advertised, poor efficiency(lumens per Watt), or poor or inconsistent color quality.
For some months, Grote has been submitting its work lamps to DOE-approved labs for testing. Their data is then sent to the DOE for approval and certification. Once that process is complete, the DOE awards Grote an official label, which cannot be modified in any way. This label carries the key certified data that can be used by purchasers to make their product choices with confidence.
The DOE-approved labs provide the data that appears on the Lighting Facts label, including Light Output (Lumens), Watts (power consumption), Lumens per Watt (efficacy) Color Accuracy (based on the accepted Color Rendering Index (CRI) index), Light Color (Correlated Color Temperature (CCT) – indicating relationship to actual daylight), and Warranty information.
"We at Grote feel providing accurate product information is an ethical matter. The benefits of this program are significant and widespread," said Grote global sales and marketing vice president, John Grote. "We want our customers to be able to compare our products to those of competing manufacturers on a level playing field. As other competitors discover and use this process, customers will be able to select LED lighting products with confidence, weeding out inferior products, to achieve their own price/performance objectives using accurate information".
Editor's Note:
Grote Industries is a leading worldwide manufacturer and supplier of lighting products and related safety systems for commercial, military, and specialized vehicles. In existence for more than 110 years Grote engineers and manufactures LED, LED LightForm, fluorescent, and incandescent lamps, mirrors, wiring systems, turn signal switches, connections, and reflective accessories for trucks, trailers, farm and construction equipment, plus fire, rescue, and armored vehicles.
Grote, a family-owned multinational company, provides state-of-the-art solutions for OEM and aftermarket customers across the globe from offices in Madison, Indiana, Markham and Waterloo Ontario, Canada, Niederwinkling, Germany, Monterrey, Mexico, and Shanghai, China. Grote has received Frost & Sullivan's 2012 Technology Leadership Award for its continuing best-in-class leadership in commercial vehicle LED lighting. Quoting from the award, "Grote's position as a market leader has driven acceptance of LED safety lighting in the commercial vehicle and trailer industries."
Editors: Photo Caption: Grote Trilliant T26 package now carries accurate U.S. Department of Energy-certified lighting information.
Posted September 01, 2014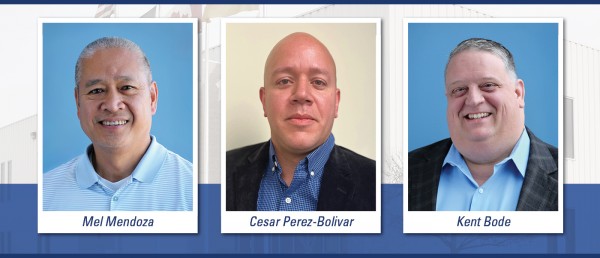 Grote Industries continues its refocus toward creating and leading safety-related innovation with the addition of three experienced members to its leadership team.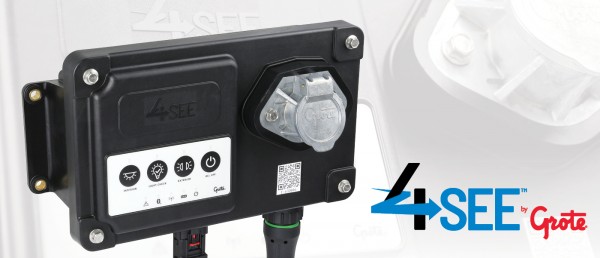 Grote Industries is helping to make our world safer and smarter through connected visibility. The 4SEE Smart Trailer System will enable truck fleets to optimize their safety, productivity, security, and cost savings.