Posted September 01, 2014
Grote Moves to Clarify Confusing Industry White LED Lighting Ratings
Madison, IN, September 10, 2013: Grote Industries, an established leader in white LED lamp technology, has devised a new method of describing the light emitted by LED lamps. Named the RIE system, it reflects the actual way an LED lamp behaves and provides a more appropriate way of promoting the operational output of an LED lamp.
"When lighting suppliers try to portray their products in the best light, they often make the mistake of misrepresenting the actual amount and quality of light their lamps emit. LED lamps don't perform the way other types of lamps perform", said Grote white light business development manager, Russell Ong. "A typical LED lamp is brightest when it is first turned on, then as it warms up it emits less light. If a supplier makes a statement that 'this lamp is just what you need, it puts out 2500 lumens' the point may be technically correct, but if that measurement is the initial light emitted, the statement is inaccurate and misleading."
In order to help solve this problem, Grote has developed their own descriptive rating system that accurately communicates the true characteristics of lamps so users can make informed decisions on the lamps that fit their needs best. Grote now rates its white LED work lamps using its new RIE Light Output Measurement System, which gives more accurate and appropriate data than ever before.
It provides three different measurements: The R in RIE stands for the raw lumens that any given fixture can theoretically produce. Precisely stated, R equals themaximum amount of lumens that each LED diode can produce, times the number of diodes in the device. However, because light output is inevitably lost in reflection and diffusion through the lens there is very little chance that the lamp produces anywhere near the capability of the diodes. This method is highly misleading as a true light output measurement.
The I in RIE stands for the light output that is produced the instant the lamp is turned on. In that moment, an LED lamp is at its brightest. This measurement is also misleading as a guideline for purchasing LED lamps, because LED output will diminish a certain amount until the lamp circuit stabilizes after about 30 minutes of operation. Unlike an incandescent bulb that gets brighter after it has been on for a few minutes, an LED gets less bright as the circuit heats up.
The E in RIE stands for the effective light output that a lamp produces after it stabilizes after about 30 minutes. This third number is the safe number to use to communicate exactly how much light a lamp will put out in a real-life setting. This is the most accurate measurement for white LED lamps and the only one a supplier should use when representing the true output of a LED lamp – and the only number Grote will use to describe its work lamps.
"We at Grote feel that expressing accurately the key information for a lamp we are selling is an ethical matter," said Grote global vice president of sales and marketing, John Grote. "This information will now be available for every Grote work lamp. For example, the new Grote Trilliant® T26 3 inch flood lamp's output in lumens is Raw: 1648, Instant-On: 1525, and Effective: 1436. We stand by our lamps and an accurate portrayal of their output. For us as an industry leader, it's a matter of principle".
Editor's Note:
Grote Industries is a leading worldwide manufacturer and supplier of lighting products and related safety systems for commercial, military, and specialized vehicles. In existence for more than 110 years Grote engineers and manufactures LED, LED LightForm, fluorescent, and incandescent lamps, mirrors, wiring systems, turn signal switches, connections, and reflective accessories for trucks, trailers, farm and construction equipment, plus fire, rescue, and armored vehicles.
Grote, a family-owned multinational company, provides state-of-the-art solutions for OEM and aftermarket customers across the globe from offices in Madison, Indiana, Markham and Waterloo Ontario, Canada, Niederwinkling, Germany, Monterrey, Mexico, and Shanghai, China. Grote has received Frost & Sullivan's 2012 Technology Leadership Award for its continuing best-in-class leadership in commercial vehicle LED lighting. Quoting from the award, "Grote's position as a market leader has driven acceptance of LED safety lighting in the commercial vehicle and trailer industries."
Editors: Photo Caption: R.I.E. information wrapped in a distinctive visual package will appear on all Grote white light technical documentation.
Posted September 01, 2014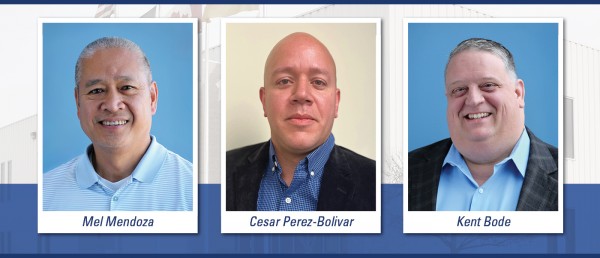 Grote Industries continues its refocus toward creating and leading safety-related innovation with the addition of three experienced members to its leadership team.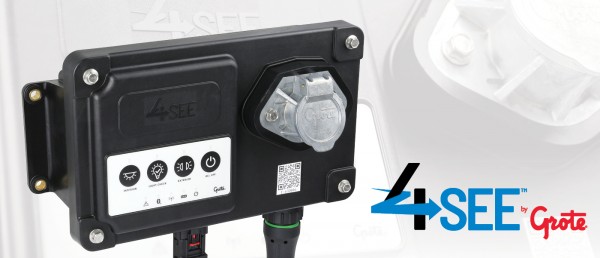 Grote Industries is helping to make our world safer and smarter through connected visibility. The 4SEE Smart Trailer System will enable truck fleets to optimize their safety, productivity, security, and cost savings.