keyboard_arrow_right
New Merchandising and Product Displays now available for Grote Accessories
New Merchandising and Product Displays now available for Grote Accessories
It is our goal at Grote to meet the needs of our distributors by providing comprehensive, retail-friendly displays that will give customers access to the most popular, in-demand products for their specific needs and applications. That is why we are pleased to offer over 15 new product merchandising and display options for our electrical connections and accessories line. Product categories include Air and Power Delivery, Electrical Connection Repair and Maintenance, Fuse and Circuit Protection, and Battery Connections, among others.
"Packaging that clearly states what the product is and allows for visible inspection of the product will appeal to consumers," said Grote Business Development and Marketing Manager Mark Paul. "A distributor can quickly identify when a product has been sold, allowing them to react quickly to re-stocking needs in their location, thereby reducing potential lost sales situations. An organized, well laid out display area enhances the overall customer experience."
The updated product displays and plan-o-grams vary in size, depending upon product mix and category, ranging from 16 inches to 12 feet in width and 17 inches to six feet in height. These displays join the already existing primary wire dispenser and add one new spinner rack display, for a total of three. "Effective utilization of space is paramount in any location," said Paul. "Grote plan-o-grams range from very compact wall displays to full wall options, as well as spinner racks that allow for maximum optimization of space."
Contact your authorized Grote representative for more information, or view the new Accessories Merchandising and Product Display Options by visiting Grote's online Customer Information Center.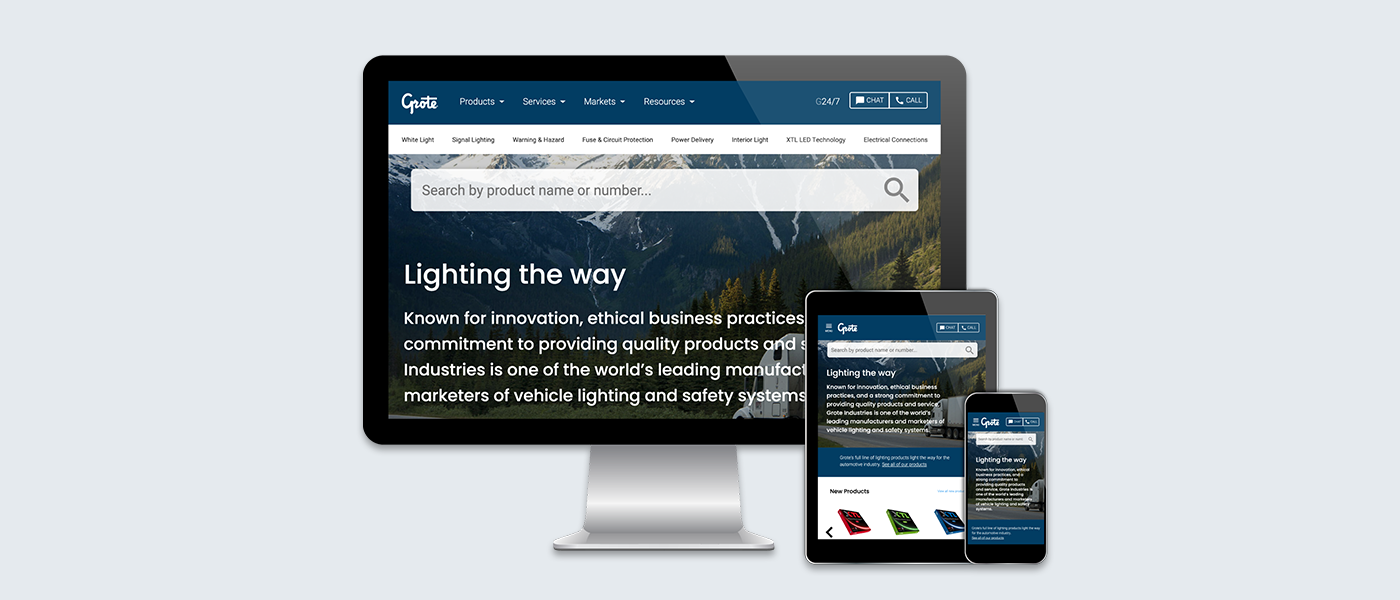 With a host of new and enhanced features, the newly redesigned www.grote.com takes a big step toward making the Grote digital experience the best in the industry. By listening to customer feedback and studying analytical data, Grote Marketing & Marketing Technology Manager, Jessica Lackner and her team have created more than just a showcase for Grote's inventory, they have constructed a platform for solving customer's problems.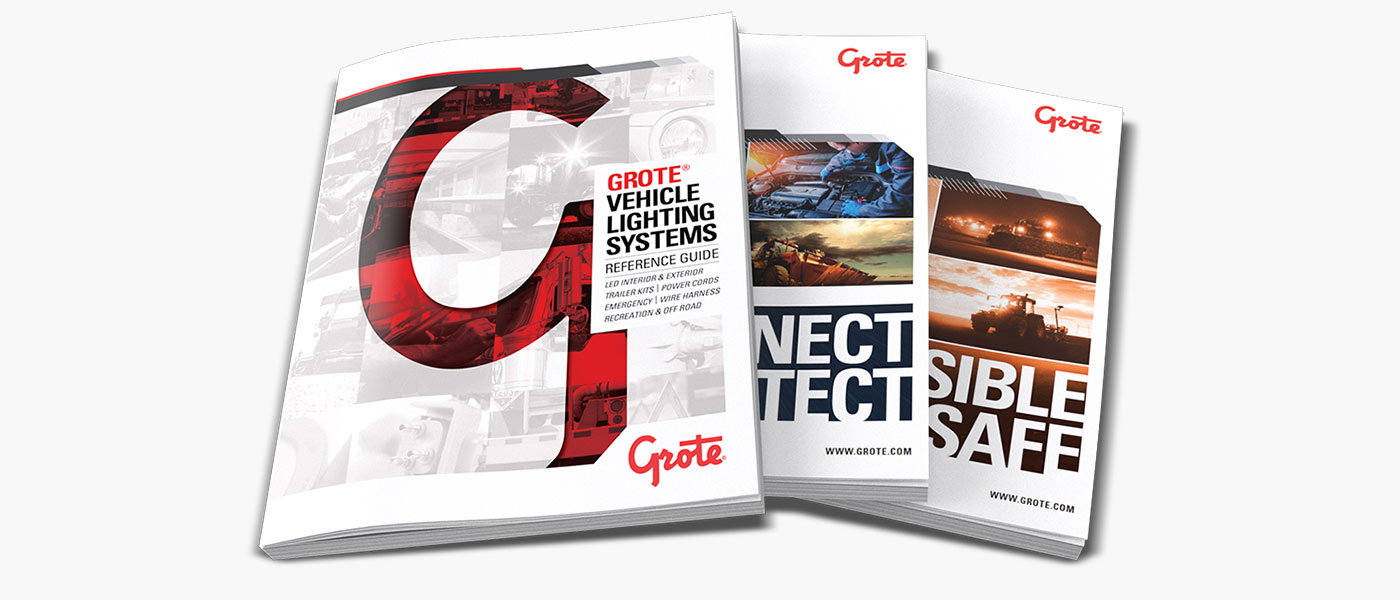 Our newest Vehicle Lighting Systems Reference Guide is designed to function as a fully illustrated technical reference tool for your vehicle lighting systems. Showcasing over 3,300 products - it has never been easier to select the right product for your vehicle needs or application.