keyboard_arrow_right
Harmon Named OEM Regional Manager
Harmon Named OEM Regional Manager
MADISON, INDIANA - Grote Industries is pleased to announce its recent hire of Darren Harmon as OEM Regional Manager. Harmon is coming to the OEM Division from Business Development at Grote and brings thirty years of industry experience to his new role.
"Darren's expertise in lighting and electrical systems, customers, and industry knowledge are unmatched," said Grote OEM Director of Sales Kent Bode. "I am very excited to add Darren to the OEM Sales Team, and know he will be successful in his new role."Harmon has an associate degree in CADD from Louisville Technical Institute, an associate degree in Mechanical Engineering from Purdue University, and a bachelor's degree in Business Management from Indiana Wesleyan University. He began his career at Grote in 1986 as a CADD Draftsman and worked in Engineering until 2013 when he joined Sales and Marketing.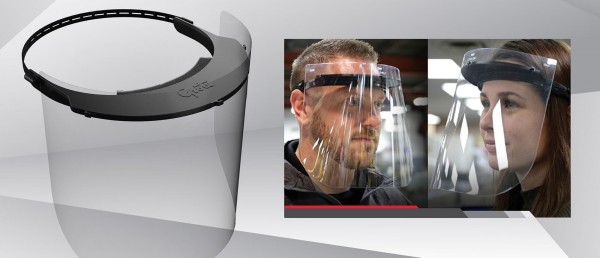 As the world continues to struggle through the COVID-19 outbreak, the supply and distribution of Personal Protective Equipment to some industries and market segments remains erratic. With a clear need for effective safety equipment and a self-imposed mandate to help, the executive leadership team at Grote Industries decided to do something about it.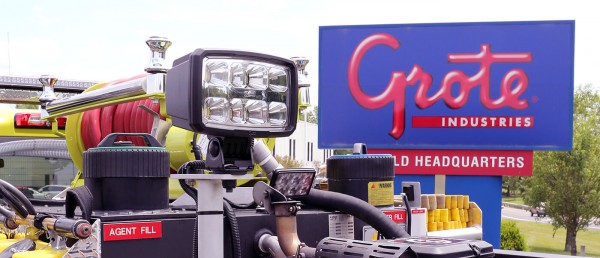 When Will Corwin, Mechanical Engineering Technician at Grote Industries, saw the new vehicle for the Madison Township Fire Department being customized at RKO Enterprises, he noticed something odd. After months of design and construction work, the brand-new 2020 Chevy Silverado was almost ready for action. The only problem was the work lights.