keyboard_arrow_right
Grote Launches New 4×6 LED Headlights at AAPEX
Grote Launches New 4×6 LED Headlights at AAPEX
Grote's newest Forward Lighting product addition is launching at the Automotive Aftermarket Product Expo (AAPEX), Nov. 1-3, in Las Vegas. The new DOT-approved headlights are legal for four-lamp, 4x6 headlight systems as a halogen or HID lamp replacement.
"We are excited to release our new 4x6-inch LED high and low beam headlights, which will complement our existing 7-inch round and 5x7-inch products in the Aftermarket," said Grote Business Development Manager Joe Weingardt.
The new LED headlights are available in both low and high beam, providing 630 and 900 effective lumens. Grote's 4x6 lights are constructed with a die cast aluminum housing and includes a hard coated, UV protected lens that is resistant to cracking and yellowing. The lights are operable with 12 or 24V systems.
"Grote's commitment to vehicle safety extends to our new 4x6-inch headlights," Weingardt said. "Our goal for these new lamps is to give our customers more options to choose from, while at the same time reinforcing our role as a leader in the creation of a safer driving environment."
In general LED headlights appear brighter to the human eye than equivalent halogen or HID lighting. They are closer to natural sunlight in appearance, providing a greater ability to detect road hazards, avoid collisions and reduce visual fatigue.
Grote's 4x6 LED headlights will be available in December as part numbers 94421-5 (low beam) and 94411-5 (high beam). Find out more and download product data sheets by visiting our LED Sealed Beam Headlights page.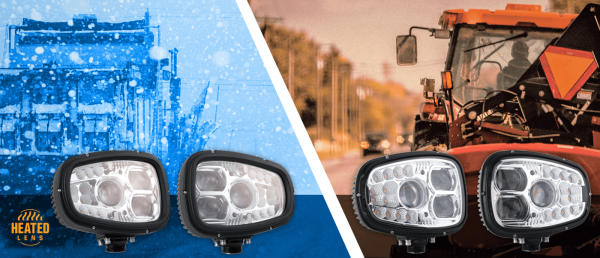 Grote Industries is proud to introduce two new additions to the forward lighting family; the LED Heated Snow Plow Lamps and the LED Combination Head Lamps. Whether you are on-highway or off-road, these lamps deliver visibility, dependability, and performance in a wide variety of roles.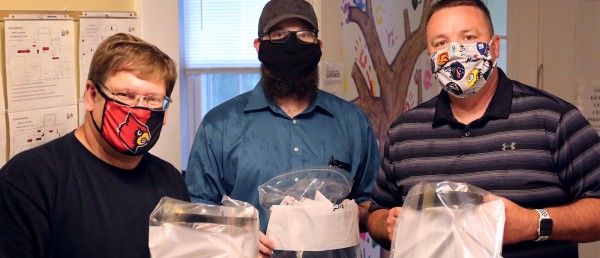 While some businesses have been forced to close during the COVID-19 pandemic, the Jefferson County Youth Shelter in Madison, Indiana has faced the opposite challenge. Due to their critical work providing round-the-clock housing and care for at-risk children and teenagers, they have not shut down or reduced capacity throughout the crisis.