keyboard_arrow_right
Grote Introduces XTL LED Technology
Grote Introduces XTL LED Technology
Grote Industries is proud to deliver another innovation in professional lighting technology, the XTL® LED light strip. An extremely thin, flexible and durable LED lighting solution, XTL was designed for interior and exterior applications and is ideal for uses in the heavy equipment industries, recreational industries and lighting for home and work- especially where lighting function is a critical need.
Extremely thin, extremely flexible, extremely durable and protected with a chemical-, UV-, water- and abrasion-resistant barrier, these ultra-thin lighting strips can be applied almost anywhere.
Manufactured in the U.S.A. from the highest-quality materials, the patented XTL design is available exclusively from Grote and is the only LED light strip product rated for outdoor use on the market today. Currently, XTL is offered in blue, white and EXTREME white, with red, yellow and green options coming soon.
Also available are convenient XTL Truck Bundle packs, with everything a user needs to install auxiliary illumination in a pickup truck bed.
XTL is easy to install, enabling users to create awareness of trip hazards, pinch points or equipment locations, and to provide visibility for posts, arms, outriggers, forks, industrial tools and machinery.
Find out more!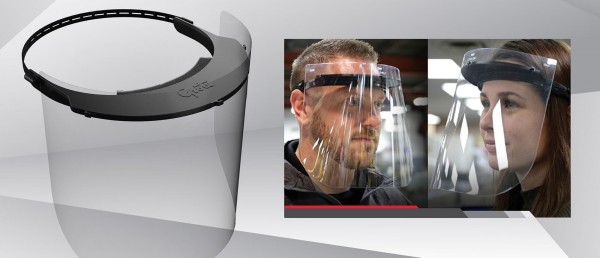 As the world continues to struggle through the COVID-19 outbreak, the supply and distribution of Personal Protective Equipment to some industries and market segments remains erratic. With a clear need for effective safety equipment and a self-imposed mandate to help, the executive leadership team at Grote Industries decided to do something about it.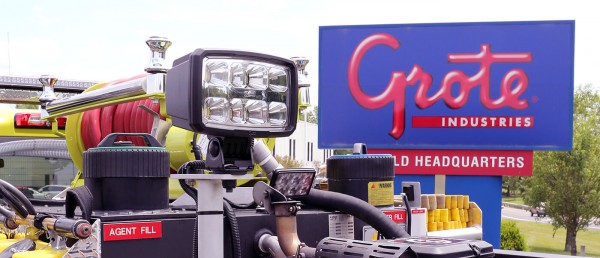 When Will Corwin, Mechanical Engineering Technician at Grote Industries, saw the new vehicle for the Madison Township Fire Department being customized at RKO Enterprises, he noticed something odd. After months of design and construction work, the brand-new 2020 Chevy Silverado was almost ready for action. The only problem was the work lights.