keyboard_arrow_right
Grote Introduces XTL LED Technology
Grote Introduces XTL LED Technology
Grote Industries is proud to deliver another innovation in professional lighting technology, the XTL® LED light strip. An extremely thin, flexible and durable LED lighting solution, XTL was designed for interior and exterior applications and is ideal for uses in the heavy equipment industries, recreational industries and lighting for home and work- especially where lighting function is a critical need.
Extremely thin, extremely flexible, extremely durable and protected with a chemical-, UV-, water- and abrasion-resistant barrier, these ultra-thin lighting strips can be applied almost anywhere.
Manufactured in the U.S.A. from the highest-quality materials, the patented XTL design is available exclusively from Grote and is the only LED light strip product rated for outdoor use on the market today. Currently, XTL is offered in blue, white and EXTREME white, with red, yellow and green options coming soon.
Also available are convenient XTL Truck Bundle packs, with everything a user needs to install auxiliary illumination in a pickup truck bed.
XTL is easy to install, enabling users to create awareness of trip hazards, pinch points or equipment locations, and to provide visibility for posts, arms, outriggers, forks, industrial tools and machinery.
Find out more!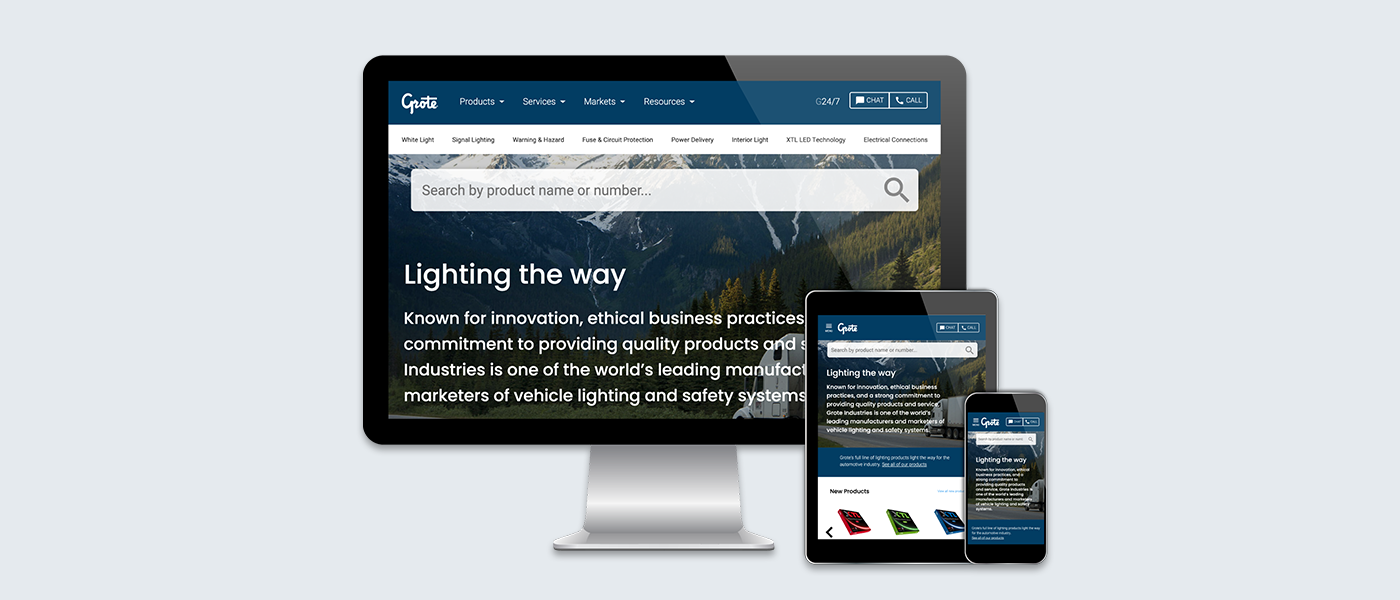 With a host of new and enhanced features, the newly redesigned www.grote.com takes a big step toward making the Grote digital experience the best in the industry. By listening to customer feedback and studying analytical data, Grote Marketing & Marketing Technology Manager, Jessica Lackner and her team have created more than just a showcase for Grote's inventory, they have constructed a platform for solving customer's problems.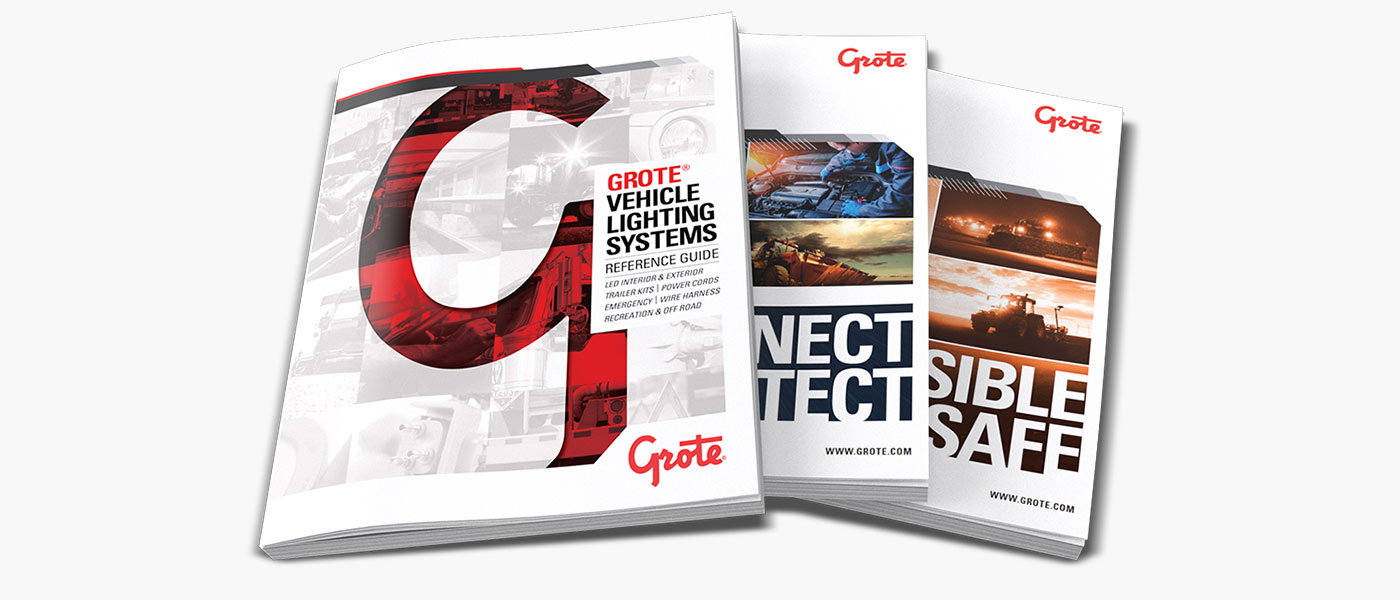 Our newest Vehicle Lighting Systems Reference Guide is designed to function as a fully illustrated technical reference tool for your vehicle lighting systems. Showcasing over 3,300 products - it has never been easier to select the right product for your vehicle needs or application.