keyboard_arrow_right
Grote Introduces XTL LED Technology
Grote Introduces XTL LED Technology
Grote Industries is proud to deliver another innovation in professional lighting technology, the XTL® LED light strip. An extremely thin, flexible and durable LED lighting solution, XTL was designed for interior and exterior applications and is ideal for uses in the heavy equipment industries, recreational industries and lighting for home and work- especially where lighting function is a critical need.
Extremely thin, extremely flexible, extremely durable and protected with a chemical-, UV-, water- and abrasion-resistant barrier, these ultra-thin lighting strips can be applied almost anywhere.
Manufactured in the U.S.A. from the highest-quality materials, the patented XTL design is available exclusively from Grote and is the only LED light strip product rated for outdoor use on the market today. Currently, XTL is offered in blue, white and EXTREME white, with red, yellow and green options coming soon.
Also available are convenient XTL Truck Bundle packs, with everything a user needs to install auxiliary illumination in a pickup truck bed.
XTL is easy to install, enabling users to create awareness of trip hazards, pinch points or equipment locations, and to provide visibility for posts, arms, outriggers, forks, industrial tools and machinery.
Find out more!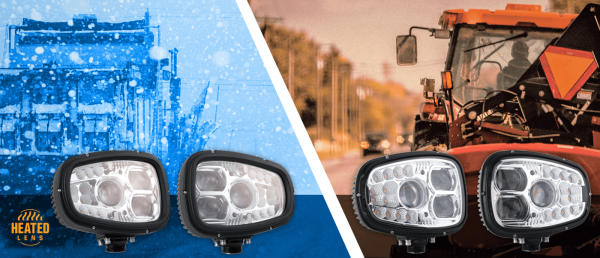 Grote Industries is proud to introduce two new additions to the forward lighting family; the LED Heated Snow Plow Lamps and the LED Combination Head Lamps. Whether you are on-highway or off-road, these lamps deliver visibility, dependability, and performance in a wide variety of roles.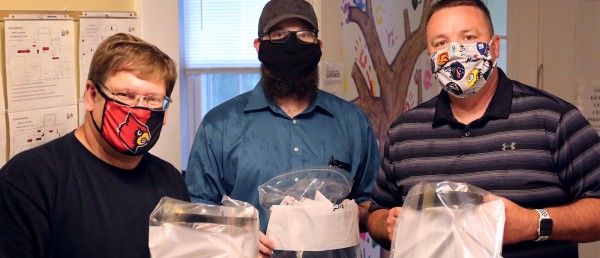 While some businesses have been forced to close during the COVID-19 pandemic, the Jefferson County Youth Shelter in Madison, Indiana has faced the opposite challenge. Due to their critical work providing round-the-clock housing and care for at-risk children and teenagers, they have not shut down or reduced capacity throughout the crisis.