keyboard_arrow_right
Grote Industries Transition and Recruitment Program Praised by Indiana Governor
Grote Industries Transition and Recruitment Program Praised by Indiana Governor
An innovative training and employment program implemented at Madison, Ind.-based Grote Industries was highlighted by Indiana Governor Eric Holcomb in his Jan. 14 State of the State Address in Indianapolis. Through a partnership with Ivy Tech Community College and the Indiana Department of Correction, Grote provides workplace experience and training, as well as opportunities for permanent employment to women returning to the workforce.
Leaders from Ivy Tech approached Grote in late 2018 about partnering in the community college's Manufacturing Skills program. Part of that program includes training in production and materials handling through the Indiana Department of Correction. The eight-week course trains women from Madison Women's Correctional Facility for frontline production roles and prepares them for life outside the facility. Grote Industries has hired eight graduates in the past year, and currently have five in their workforce today.
"The collaboration between Ivy Tech, the Indiana Department of Correction and our team at Grote has been excellent," said Grote President & CEO Dominic Grote. "Each of our objectives are aligned and mutually beneficial. We get trained employees to help continue our growth, the community gains contributing residents, and these young women earn the opportunity to get back on the path to self-sufficiency and a healthy life."
While they finish their prison sentences, the women are employed through a work-release program. At Grote, this means fully participating in the company and its culture, including joining employee organizations like the company's running club and volunteering along with co-workers at community events.
One of those women, Amber Campbell, was completing a sentence at Madison Women's Prison last year when she enrolled in the program. She joined Grote in April 2019 and was recently promoted to Team Lead on the company's second shift. When sharing her experience, Amber attributed her achievements to the training she received, stating that it, "gave me the confidence that I can do anything as long as I work for it." Her hard work and success also mean that Grote Industries has a committed and talented rising leader who can contribute to the company's success for years to come.
At the State of the State Address, Gov. Holcomb introduced both Grote and Amber, who attended the address as guests of the governor.
"Amber, on behalf of our state, we thank you for your hard work," Holcomb said. "And Dominic, we thank you for giving her that shot."
While emphasizing the personal investment that Amber and other program graduates make in their own lives, Grote stated, "These are talented people who lost their way and are working hard to get back on the right path. The benefits of their commitment go beyond their own lives to benefit not only our company but our entire community."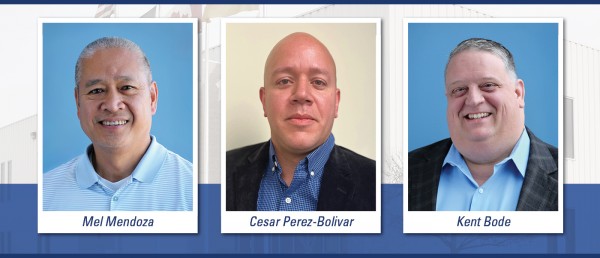 Grote Industries continues its refocus toward creating and leading safety-related innovation with the addition of three experienced members to its leadership team.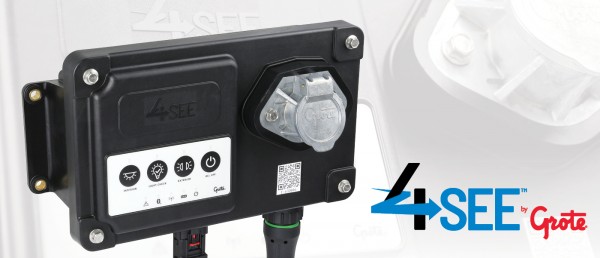 Grote Industries is helping to make our world safer and smarter through connected visibility. The 4SEE Smart Trailer System will enable truck fleets to optimize their safety, productivity, security, and cost savings.