keyboard_arrow_right
New 2019 Vehicle Lighting Systems Reference Guide
New 2019 Vehicle Lighting Systems Reference Guide
Grote's New Vehicle Lighting Systems Reference Guide is now being distributed to customers, business partners, and sales organizations. Substantially reorganized to reflect the constantly changing needs of the distribution network, the 320-page document includes information not always found in conventional parts listing material.
Supporting the needs of our customers, it retains much of the material and format of its previous versions but adds some significant industry information more relevant to the technology changes and customer needs. Highlights include; expanded Trailer Wiring & Communication systems, VMRS codes and an east to use "Grote Platforms" section design for information in one place.
"We know that to stay current, our sales and marketing tools need to be produced to harmonize with and link to information found on our website and other media platforms," says Jessica Lackner, Grote Marketing & Marketing Technology Manager. "We feel it's important to provide safety solutions that go beyond specific products in order to help distributors and fleets realize productivity and profitability solutions that go beyond hardware solutions. That's why we are continually presenting new and innovative product safety solutions in a more specific family format, rather than listing them individually."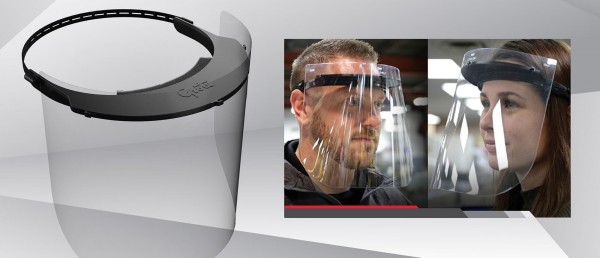 As the world continues to struggle through the COVID-19 outbreak, the supply and distribution of Personal Protective Equipment to some industries and market segments remains erratic. With a clear need for effective safety equipment and a self-imposed mandate to help, the executive leadership team at Grote Industries decided to do something about it.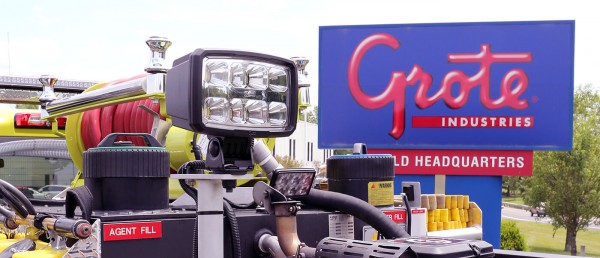 When Will Corwin, Mechanical Engineering Technician at Grote Industries, saw the new vehicle for the Madison Township Fire Department being customized at RKO Enterprises, he noticed something odd. After months of design and construction work, the brand-new 2020 Chevy Silverado was almost ready for action. The only problem was the work lights.