keyboard_arrow_right
Grote Industries 2016 Lighting Systems Catalog Now Available
Grote Industries 2016 Lighting Systems Catalog Now Available
MADISON, INDIANA -- Grote Industries' 2016 Lighting Systems Catalog is now available, featuring over 2,000 Grote products, ranging from Clearance/Marker Lamps and Interior Lighting to Trailer Wiring Systems, Pigtails, and Warning/Hazard items. The catalog also includes a Technical Information section, complete with warranty information, product interchanges, wiring guide, and vehicle lighting requirements.
"Grote has always tried to be as thorough and concise with product information and customer service assistance through our printed catalog, and the new, 2016 catalog is no exception," said Grote Marketing Manager Ron Gerlach. "We have updated its look and feel, highlighted innovative and important new products, integrated the print piece with our digital catalog, and offer the most comprehensive lighting, safety and accessory catalog on the market."New to the catalog this year are Grote's Round and Oval 4-in-1 Stop/Tail/Turn with Integrated Backup Lights, the Radius Light, and BriteZoneTM LED Work Lights."This catalog includes our most up-to-date product selection," said Global Vice President of Marketing and Sales John Grote. "It is a great resource in addition to our website to give our customers access to product information."The 2016 catalog can also be found and downloaded online in the
Customer Information Center
.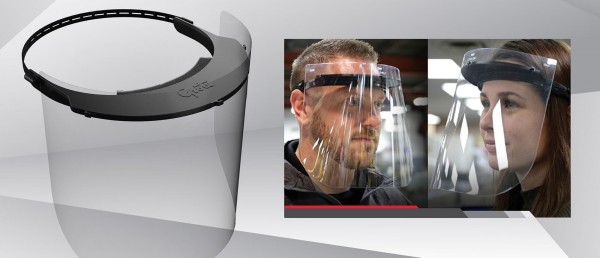 As the world continues to struggle through the COVID-19 outbreak, the supply and distribution of Personal Protective Equipment to some industries and market segments remains erratic. With a clear need for effective safety equipment and a self-imposed mandate to help, the executive leadership team at Grote Industries decided to do something about it.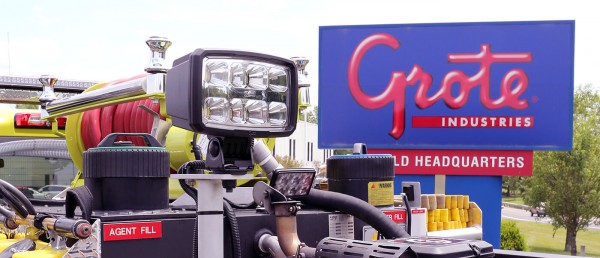 When Will Corwin, Mechanical Engineering Technician at Grote Industries, saw the new vehicle for the Madison Township Fire Department being customized at RKO Enterprises, he noticed something odd. After months of design and construction work, the brand-new 2020 Chevy Silverado was almost ready for action. The only problem was the work lights.