Grote Hosts Elected Leaders for Manufacturing Event
Congressman Luke Messer among officials attending "I Make America" gathering
Madison, IN. – Grote Industries hosted an "I Make America" event featuring elected officials May 28, 2015 highlighting how manufacturers contribute to their surrounding communities and the national economy.
Company leaders, elected officials including Congressman Luke Messer and leaders of the Association of Equipment Manufacturers (AEM) participated in a factory tour, rally and luncheon to pay tribute to how Grote helps "make America" every day.Grote is a 114-year-old family business that manufactures lighting and marking components and equipment that is used on highways and in products all over the world. Over its history, Grote has supported hundreds of jobs in its communities while delivering high-quality products for its customers."I Make America" is a nationwide campaign organized by the AEM to call attention to the contributions of companies like Grote, and engage their employees in telling those stories to elected leaders to help convey the importance of public policies in keeping manufacturing strong. I Make America and its 40,000+ supporters advocate for pro-manufacturing solutions like passing a long-term highway bill and pro-manufacturing trade legislation."Grote Industries takes great pride in our history of manufacturing innovative products, as well as our commitment to a work force that individually and collectively deliver quality products to our customers worldwide," said Dominic Grote, president and chief executive officer of Grote Industries. "I Make America holds the same standards that we do at Grote -- ensuring that manufacturing opportunities remain strong and continue to grow in the U.S.""I couldn't be any more excited to help showcase how AEM member companies like Grote help 'make America' every day," said Dennis Slater, the president of the Association of Equipment Manufacturers. "The Grote story is a true example of how one small, family-owned business gives back so much to its community and the economy – all while producing tremendous products that most of us never realize we encounter all the time."A video presentation highlighting the visit and event can be seen
Here
.
About Grote Industries -
Grote Industries is a leading worldwide manufacturer and supplier of lighting products and related safety systems for commercial, military, and specialized vehicles. Grote engineers and manufactures LED, fluorescent, and incandescent lamps, mirrors, wiring systems, turn signal switches, connections, and reflective accessories for trucks, trailers, farm and construction equipment, fire, rescue, and armored vehicles. For more than 114 years, Grote, a family-owned company, has provided state-of-the-art solutions for OEM and aftermarket customers across the globe. Grote locates its domestic headquarters in Madison, Indiana, and services international customers with locations in Canada, Mexico, Europe and Asia. Additional information is available at
grote.com
.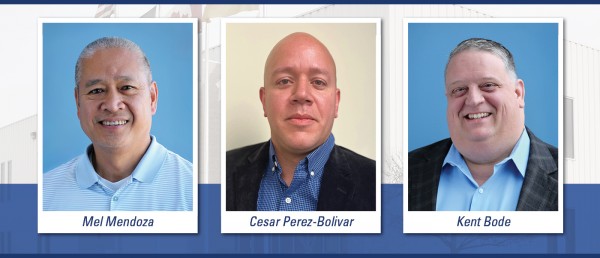 Grote Industries continues its refocus toward creating and leading safety-related innovation with the addition of three experienced members to its leadership team.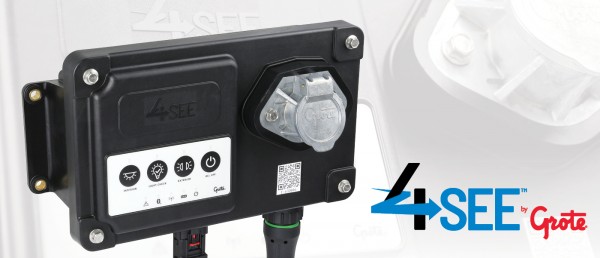 Grote Industries is helping to make our world safer and smarter through connected visibility. The 4SEE Smart Trailer System will enable truck fleets to optimize their safety, productivity, security, and cost savings.