keyboard_arrow_right
New 4"x6" LED Combination Headlight Now Available
New 4"x6" LED Combination Headlight Now Available
Grote is pleased to provide the combination High/Low Beam 4"x6" LED Headlamp to its customers. These headlights will improve the driving experience, reduce driver eye fatigue, and provide a clear view in all driving conditions, increasing safety.
"Grote innovation drives bi-function LED technology into the traditional 4"X6" Headlamp size for customers looking to take advantage of the improvements in LED Technology for new or used vehicles," said Jessil Joseph, White Light Business Development Manager.
This combination lamp is the ultimate upgrade and replacement for halogen and/or HID lamps. Grote's 4"x6" headlamp projects a light source that is close to natural sunlight and is brighter to the human eye than halogen and/or HID lamps. Additionally, it is DOT compliant and has been rigorously tested for durability to resist cracking and yellowing with a hard coated, UV-protected, high impact resistant lens.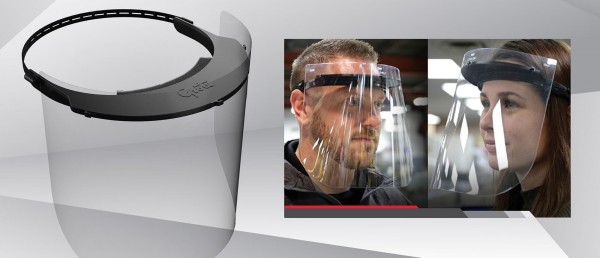 As the world continues to struggle through the COVID-19 outbreak, the supply and distribution of Personal Protective Equipment to some industries and market segments remains erratic. With a clear need for effective safety equipment and a self-imposed mandate to help, the executive leadership team at Grote Industries decided to do something about it.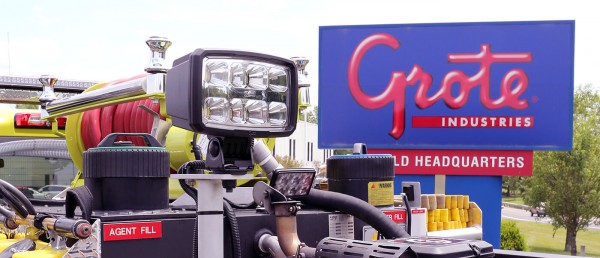 When Will Corwin, Mechanical Engineering Technician at Grote Industries, saw the new vehicle for the Madison Township Fire Department being customized at RKO Enterprises, he noticed something odd. After months of design and construction work, the brand-new 2020 Chevy Silverado was almost ready for action. The only problem was the work lights.