Welcome to the new Grote.com!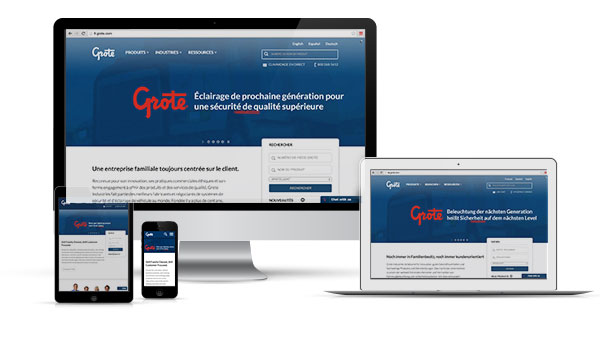 We have been working hard behind the scenes to build a website that can give you everything you need to help you improve your business. Now not only can you search by Product Category but you can actually choose your specific industry and check out the products that meet your needs. Before you go, don't forget to check out our Application Gallery in the Resources tab. You will find dynamic shots of the product in action. Do you have a great photo of your own equipment with Grote products on the job? Submit it! Simply visit our Facebook page and share your photo on our page.
You can also keep up with all of the events and tradeshows where Grote will display its latest and greatest product so you can see it first-hand.
Do you have a question for us? Follow the Knowledgebase in the Resources tab to find answers to our most frequently asked questions. If the answer isn't there then you can simply submit your question to us and we will get you the answer in 24 to 48 hours.
Grote Industries is committed to keeping you on the road, in the field, or wherever your work takes you. Now you can always have Grote.com at your fingertips with the new, responsive website!