View & Download The 2018 Warning & Hazard Brochure Now!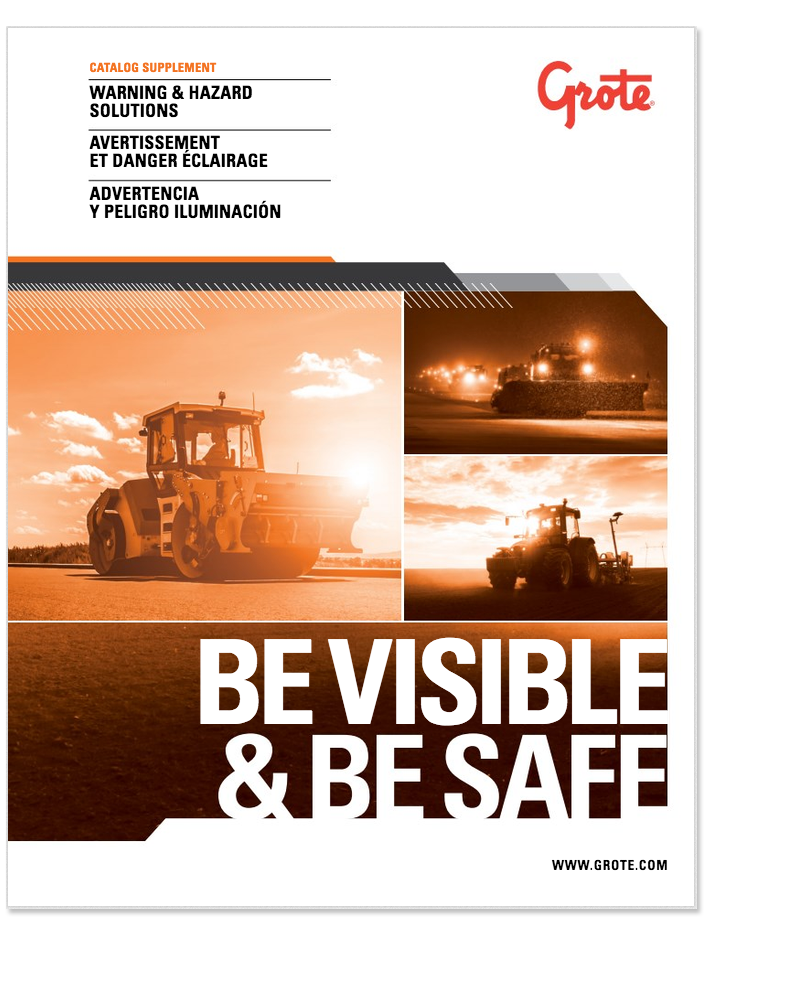 In our continued effort to keep you up-to-date on our latest offerings, Grote brings you a new Warning & Hazard brochure, outlining our newest and latest offerings in the warning & hazard lighting arena. Our "Be Visible & Be Safe" brochure guides you through backup alarms, LED beacons, light bars, LED directional lights, LED traffic directors and the ever-popular BriteZone LED work lights.
We know your safety and the safety of others depends on quality lighting products—the kind only Grote can offer you with dependability. This brochure also offers SAE standards / certification information and which classes you should be using.
Discover all the information that is important for you and your vehicles in one easy place with the new Warning & Hazard brochure from Grote. Go check it out!