New Plan-o-Grams and Displays for the Electrical Connection and Accessories Product Offerings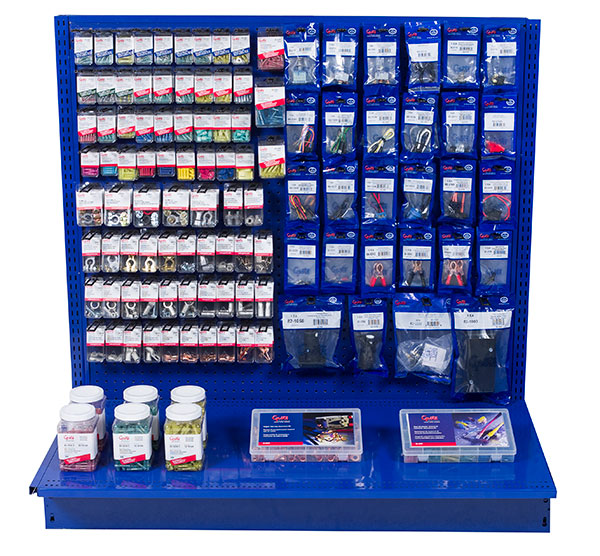 Providing connectivity solutions for today's vehicle lighting and power delivery needs and the consumer demand for easy to use, dependable, quality products are just some of the reasons behind Grote's most recent release of new plan-o-grams and displays for the Electrical Connection and Accessories product offerings.
Taking specific product segments, or entire product groups and placing them into comprehensive, retail-friendly, attractive layouts will provide our distribution customers with opportunities to better position and sell Grote Electrical Connection and Accessories products. This will provide consumers with the most popular and in-demand products to choose from, specific to their needs and applications.
On another note, attractive packaging provides the necessary information from which a user can make an informed decision. Small, compact, effectively packaged products are perfect for installation, maintenance and repair needs on a vehicle's electrical connection and power delivery systems.
Our new variety of plan-o-grams allows for the addition of new product categories into existing display areas or showrooms, and also provides a distributor with new and refreshed layouts to ensure their customers have visibility to all of Grote's Electrical Connection and Accessories products.
You can find out more by viewing the Merchandising & Product Display Option Brochure.