LED Fairing Light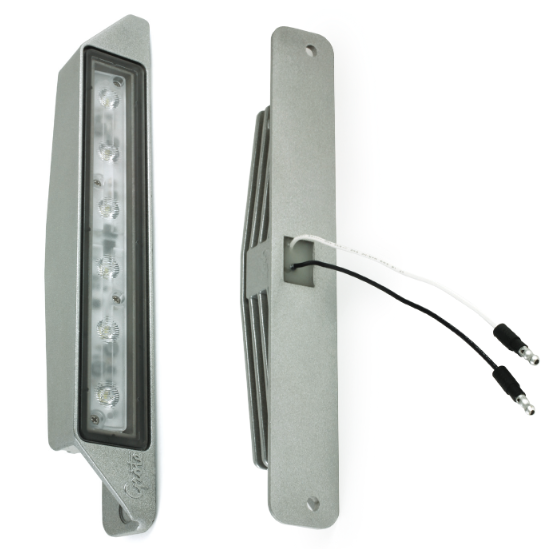 While similar to the Radius Light, Grote's new LED Fairing Light mounts vertically and features a trapezoidal beam pattern, providing increased perimeter visibility for your trailer during low lighting backup situations.
The light's durable, yet lightweight construction, and low contour design, enhances protection from external impact, and passes all MIL-STD, SAE and IP certifications for vibration, humidity, moisture, temperature, chemical resistance, and ingress protection.
The Fairing Light provides over 1,000 lumens with low power draw, and can be used with both 12 and 24V systems.