Grote LED Stop Tail Turn with Integrated Back-up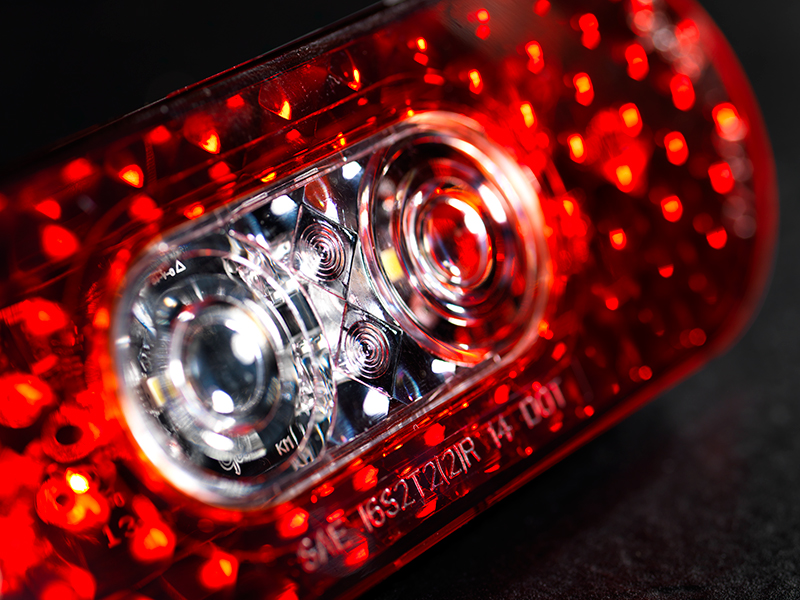 The Grote LED S/T/T with Integrated Oval Back-up Light offers your customers a two-lights-in-one design. This allows them to install one light to offer both back-up and stop/tail/turn lighting. The lights, which are industry standard size, eliminate the need to install two separate lights to perform the same function, so customers do not need to add two holes and two light in the rear of commercial vehicles. The design also eliminates the need for a separate back-up light in power modules.
Another benefit of these lights is the Grote LED technology. This ensures a long useful life and reduces maintenance costs for the fleet installing these lights. Also, because these lights combine more than one function into a single lamp, maintenance suppliers and service providers can reduce inventory, SKUs and carrying costs.
Grote LED S/T/T/ Lights with Integrated Back-up are a industry standard sizes, so they can be integrated into the existing grommets on the vehicle. The symmetrical design ensures they are legal no matter the mounting angle, while a thin profile limits damage from external impact. These lights feature separate connectors, so they will not impact the functionality of your customer's existing harnesses.
Grote also offers a matching Stop/Tail/Turn light for those vehicles that have separate turn lights. If you are looking for a streamlined design to reduce inventory and limit changes to the vehicle, all while protecting the longevity of the lamp, this lamp will fit the bill nicely.