Grote Industries introduces the LED Radius Light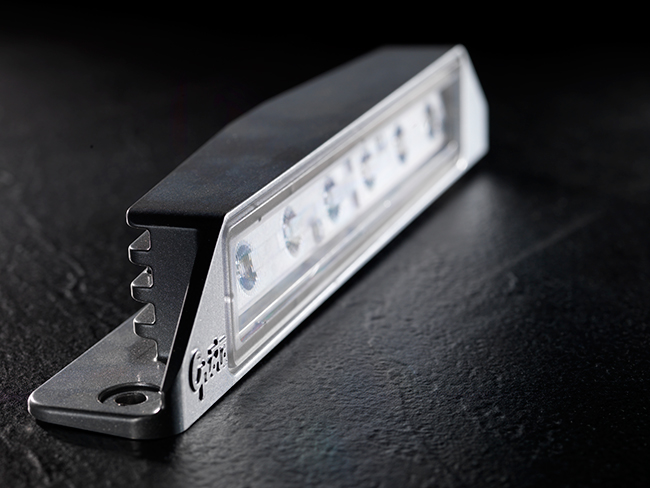 Safety is a key concern for any company. Lost time can decrease productivity and cost money. Grote Industries introduces the LED Radius Light to combat these issues and to protect the company's largest renewable asset – its employees.
The Grote Radius Light attaches to a vertical surface above an entrance or exit and distributes light over a large area to help prevent injuries during evening or early morning deliveries. Made to work on either 12v or 24v systems, the Grote Radius Light illuminates a minimum of 12 feet (4 meters) in three different directions while providing up to 10 lux. These features allow the employee not only to see obstructions underfoot but also provides lighting to read instructions.
The new LED Radius light is a solid, bright solution for the exterior application. Constructed of a heavy-duty, corrosion-resistant, die-cast aluminum housing, the low profile light's design protrudes only 2.5 in. from the vehicle surface, allowing for increased light output and lamp longevity.