Grote Donates Lights to Local Fire Department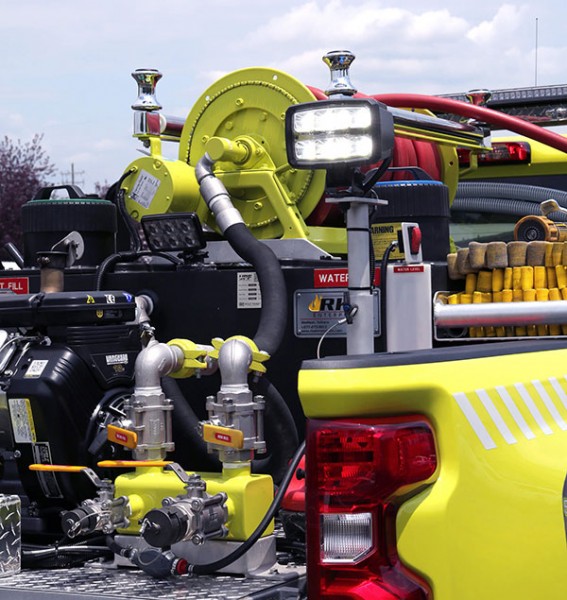 When Will Corwin, Mechanical Engineering Technician at Grote Industries, saw the new vehicle for the Madison Township Fire Department being customized at RKO Enterprises, he noticed something odd. After months of design and construction work, the brand-new 2020 Chevy Silverado was almost ready for action. The only problem was the work lights. In contrast to the gleaming, lime-green paint job and an impressive array of rescue and firefighting equipment in the back, the truck was sporting a set of old, under-powered, and badly mounted work lights. Will immediately knew that Grote could help.
Purchased as a replacement for the department's 35-year-old utility truck, the Silverado was being converted into what is known as a "grass rig." These vehicles are outfitted to fight grass and wildland fires, traveling over rough terrain to isolated locations to deliver high-pressure water from a 200-gallon tank or to deposit a group of firefighters carrying portable water tanks. The fire department also frequently presses the grass rig into service during nighttime operations, at house fires, or to help light landing zones for rescue helicopters to evacuate the injured. With so much riding on the vehicle's work lighting, Will knew that this truck needed the best.
After a quick trip back to the office, Will returned to RKO with five of the latest generation Grote work lights; four Trilliant LMX LED work lights and a Trilliant Mini LED work light. The adjustable LMX lights were secured to raised mounts at the four corners of the truck bed to provide nearly 360 degrees of illumination, while the Mini was positioned to illuminate pumping equipment and gear in the back. With an output of 5,000 lumens each, the rugged and powerful LMX lights provide excellent range and light coverage. Thanks to Grote, by the time the truck, dubbed the Grasshopper, was received and put into service in June of 2020, its light output capability was more than tripled.
This extra capacity could make all the difference. According to former Fire Chief Robert Black, the department receives many calls to respond to accidents and injuries at night. And due to its central location within Jefferson County, the Madison Township Fire Department is routinely called upon to provide assistance to other fire departments throughout the county. With so much on their shoulders, Grote understands how important it is to support our community's firefighters. Thanks to their courage and devotion, Grote's LED work lights will be put to good use where they are needed most.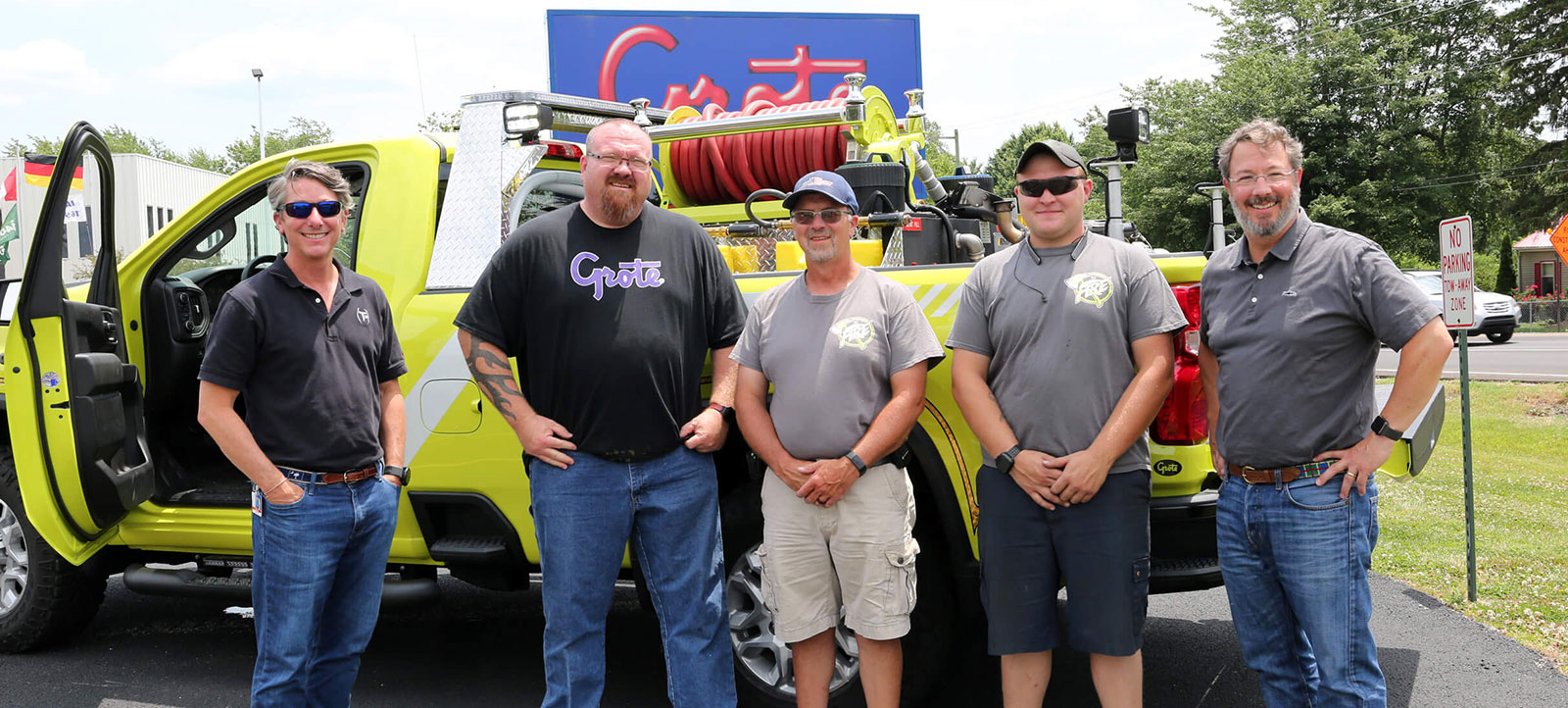 (pictured from left: John Grote, Will Corwin, Chief Black, Cody Arbuckle, Dominic Grote)