Grote Donates Face Shields to Local Youth Shelter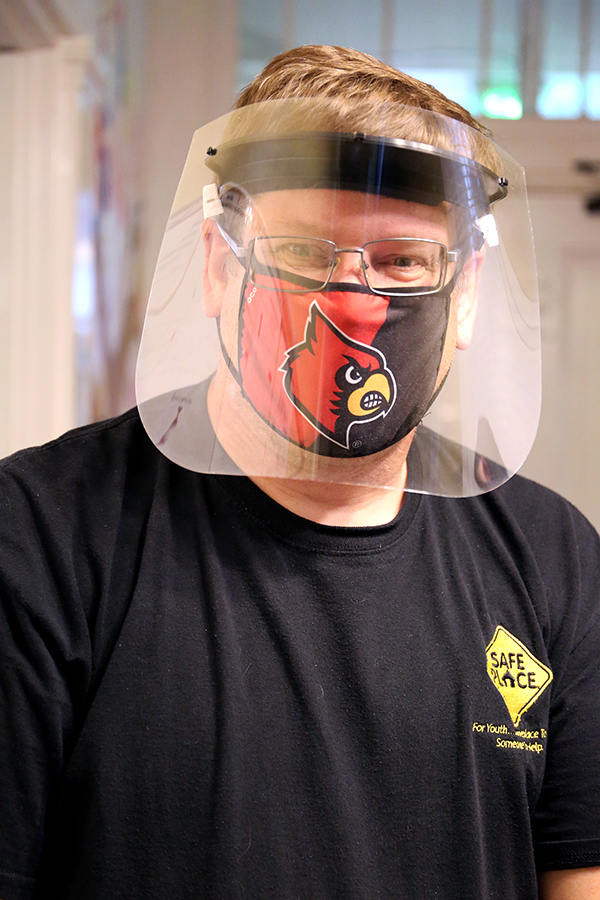 While some businesses have been forced to close during the COVID-19 pandemic, the Jefferson County Youth Shelter in Madison, Indiana has faced the opposite challenge. Due to their critical work providing round-the-clock housing and care for at-risk children and teenagers, they have not shut down or reduced capacity throughout the crisis. But it hasn't exactly been business as usual. COVID-19 has impacted visitations with family members and case workers, reduced the number of activities available to the children, and necessitated extra cleaning and the wearing of PPE. That is where Grote Industries stepped in to help.
According to Executive Director Troy Hedges, 2020 has been a trying year for the shelter. "We have seen a serious drop in the number of donations that we would usually receive," said Hedges, "and the fundraisers that we normally hold to pay for extra supplies and special items for the kids have all had to be cancelled." These shortfalls, coupled with the additional expenses of coping with COVID-19, including enhanced cleaning and buying protective supplies like hand sanitizer and masks for residents and staff, have created headaches for Troy.
Faced with the cost of purchasing additional protective equipment, Hedges asked around and learned that Grote had recently begun manufacturing face shields. These lightweight, wraparound face shields are designed for heavy-duty work or home use and feature an anti-fog coating, adjustable elastic headband, and a comfortable cushioned visor; perfect for active adults or rambunctious teenagers. Troy decided to reach out for more information and to see if Grote offered any non-profit discount.
When the shelter's inquiry reached his desk, it was an easy call for Josh Wilber, Director of Human Resources at Grote. "We appreciate the good work that the shelter does," said Wilber, "and we are glad to be able to help." Within a few days, 30 of Grote's new face shields were gifted to the shelter, with Troy happily accepting delivery. "These are exactly what we needed," he said, "these shields will give our staff and children greater protection, greater freedom, and an added sense of security."
In times like these, it is crucial that we all understand the importance of community. From one essential business to another, Grote Industries would like to say thank you.
The Jefferson County Youth Shelter opened its doors in downtown Madison in 1987. Since then, more than 2,000 at-risk children have benefitted from its role as a Safe Place and temporary shelter. The large home can accommodate up to 10 residents at a time, ranging in age from 10 to 18. In addition to housing, the shelter provides meals, clothing, medical care, and other essentials. Hedges and his staff also facilitate counseling, tutoring, recreational activities, family visitations, and meetings with state employees and case officers with the goal of a successful family reunification. If you would like to learn more about the Jefferson County Youth Shelter or find out how you can donate, please visit: https://jcysinc.org
In times like these, it is crucial that we all understand the importance of community. From one essential business to another, Grote gets it.