Grote.com now available in Español, Français and Deutsch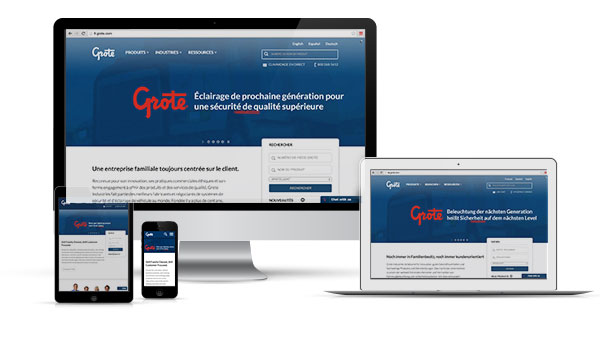 Today's launch of the Globalized Grote.com marks the first of many releases to come. Our site is now available in English, German, French and Spanish. The language options are available in the top right corner of the site; directly above the search box.
A few other great things to note -
We've implemented a new and well-improved Live Chat that provides customer service in real time without you ever having to leave the site - go check it out! Simply click on Live Chat at the top of our site and enjoy a quick conversation with one of our great representatives!
Did we mention our site works 100% across all devices? Whether you're sitting at your desktop computer, lounging on the couch with your tablet, or out in the field with your phone, your experience will be consistent across the board.
We are excited to continue growing the Grote Digital Experience and look forward to sharing upcoming releases with you in the near future.