Grote Announces LED Headlamp Line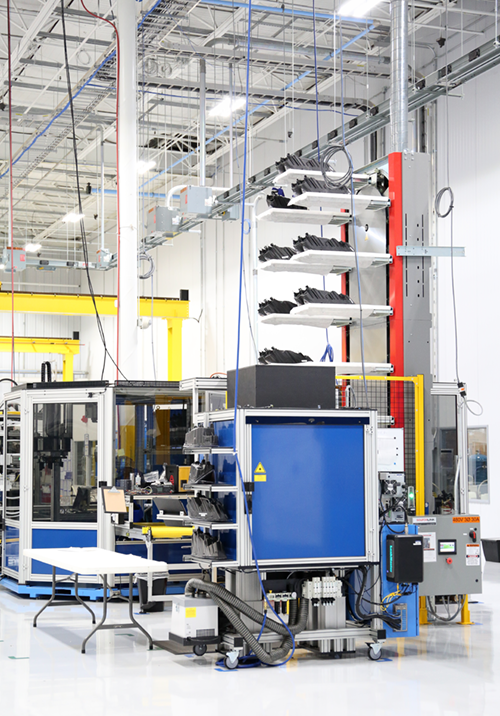 Grote Industries announced the launch of their new LED headlamp line at the grand opening of their newest production facility; the Next Generation Manufacturing Center (NGMC). Located at the world headquarters in Madison, Indiana, NGMC is a state-of-the-art manufacturing environment built especially for producing the new products for major Original Equipment Manufacturers of heavy-duty trucks, commercial vehicles, and off-highway equipment.
According to President and CEO, Dominic Grote, "the opening of the NGMC and the launch of our first LED headlamps with Grote's innovative de-icing technology are paving the way for Grote to become a major partner to our OEM customers."
As an industry-leading manufacturer of heavy-duty vehicle lighting and safety systems, Grote products already have a reputation for quality, durability, and value. When the company decided to bring that same expertise to the highly competitive composite LED headlamp market, they knew they would need to demonstrate more than just quality and ruggedness. They achieved that with cutting-edge, LED de-icing headlamps, built with Grote's proprietary process, to last over 1 million miles.
The new LED headlamps will first be available in Daimler Trucks North America's (DTNA) new Western Star 49X trucks with cutting-edge Dual Stage Intelligent LED Headlights, featuring an innovative heat grid designed to melt away ice in minutes, and in warm, humid environments, eliminate condensation. Future headlamp models will be released to support other heavy-duty customers.