2019 Vehicle Lighting Systems Reference Guide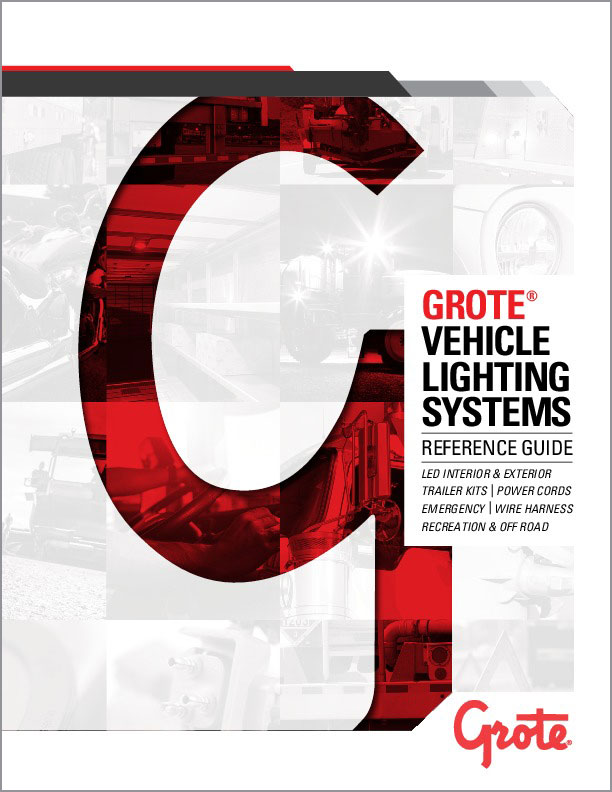 Our newest Vehicle Lighting Systems Reference Guide is designed to function as a fully illustrated technical reference tool for your vehicle lighting systems. Showcasing over 3,300 products - it has never been easier to select the right product for your vehicle needs or application.

Lighting Reference Guide highlights include
Newly expanded Trailer Wiring & Communication Systems now with information to guide a complete Grote system build on your truck/trailer.
The New Grote Platforms section provides information all in one place.
Lens, Pigtail and Mounting options are conveniently located within each section for quick reference.
"Easy to Use" design puts product information at your fingertips with Bold categories for easy reference, and newly added VMRS Codes for all products.
The new Lighting Reference Guide continues Grote's commitment to expanding our product offering while continually offering enhanced sales, inventory and service tools.