2019 POG & Merchandising Brochure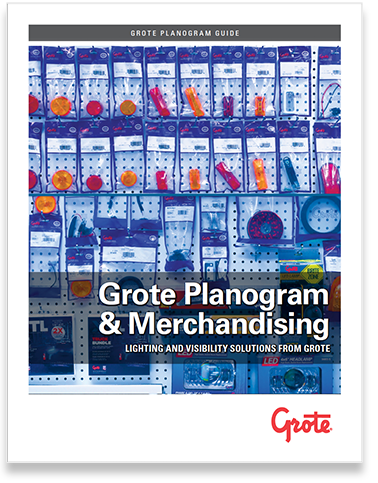 In our continued effort to keep you up-to-date on our latest offerings, Grote brings you an updated Plan-O-Gram & Merchandising brochure, outlining our newest and latest offerings for store displays for lighting and visibility products.
This brochure guides you through 4', 8', 12' traditional and heavy duty displays, plus the ever-popular BriteZone LED work lights. View the 2019 Planogram & Merchandising Guide to discover how Grote is helping you maximize your revenue and profits with new merchandising options.