Section 7 Lighting Failure Checklist
Mastery Statement
When you have successfully completed this section, you will have mastered:
Total system failure.
Single lamp outage.
Replacing wire and cable.
Correcting voltage problems.
Improper grounding.
Using proper lamps.
Cleaning lenses.
Proper lamp mounting.
Eight major factors in lighting failure.
Lighting Failure Checklist
Never automatically assume that because a lamp has "failed," the cause lies only with the lamp. Always try to diagnose the true source of the problem. Make certain that the repair is not simply fixing symptoms of a greater, more serious problem.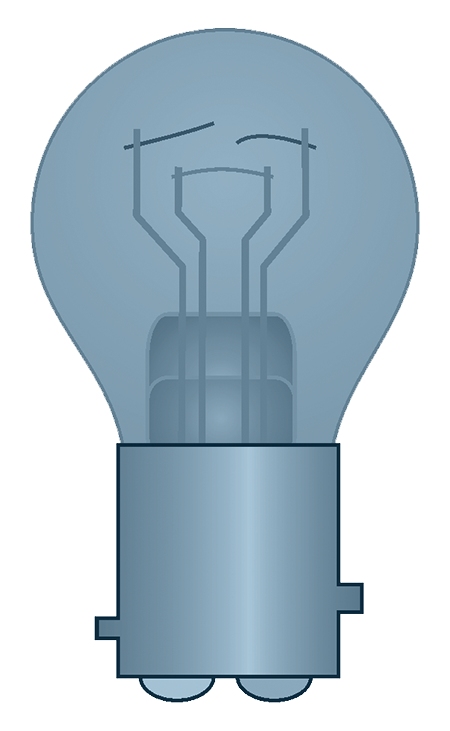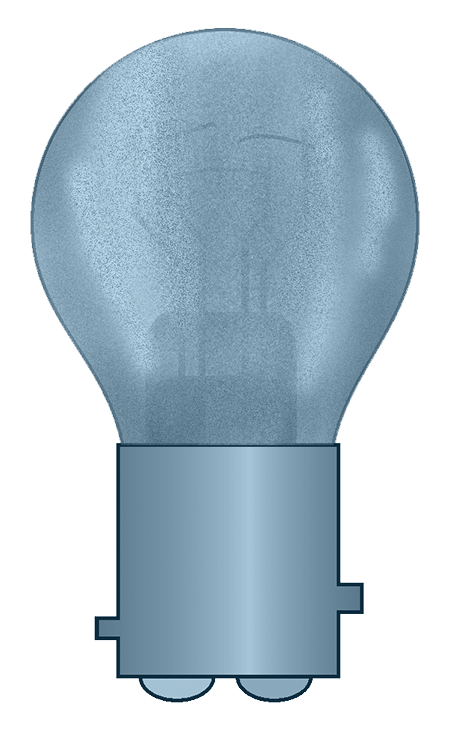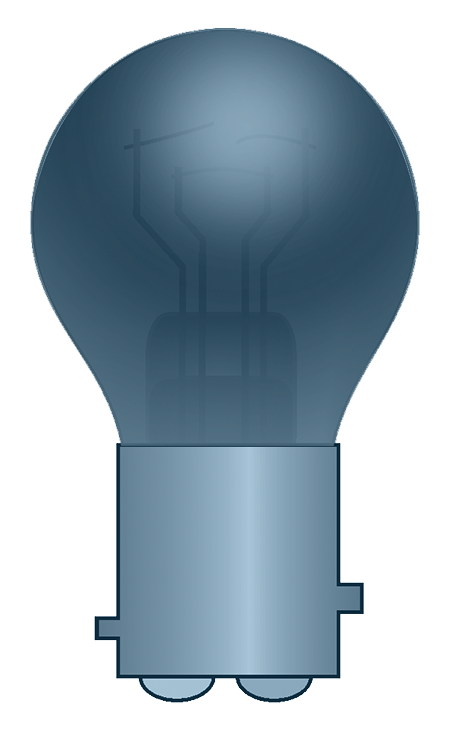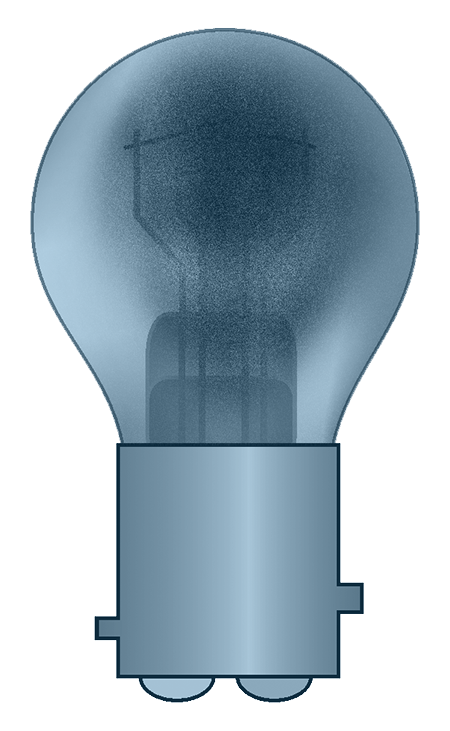 Basic Diagnosis
Assuming that the circuit is operating correctly, examine the lamp itself for clues to failure. For example:
A lamp with stretched or broken filaments has typically been subjected to heavy vibration. This lighting device is a candidate for an upgrade to a shock resistant mounting to avoid the same problem in the future.
A yellowish, bluish or white haze on the inside of the lamp indicates that the glass envelope has developed a leak.
A dark metallic finish indicates an old age failure.
Black sooty deposits on the inside indicate a voltage surge (temporary over-voltage) that has "burned out" the filament.
Always test LED's (Light Emitting Diodes) before discarding them. In addition, test sealed units as well. Estimates show that as many as 40% of these discards are functioning and lamp failure is not the problem.
Corrosion
When moisture and chemicals such as road salt are mixed together in the presence of metal components, corrosion is likely to develop. Left alone, the effects of the corrosion will eventually destroy the metal. Lamp failures due to corrosion often begin as intermittent outages and become permanent as corrosion takes over.
The most common sign of corrosion failure is a lamp and socket covered with white or greenish deposits. In lighting and wiring systems, periodic cleaning will help eliminate or slow the effects of corrosion.
Sealed lamps (that prevent corrosion from reaching the contacts) are another approach. These are especially helpful in the presence of corrosion promoting conditions, such as saltwater and road deicer rich environments.
Use of a dielectric sealant/lubricant on all wiring connections, switches, and contacts will seal out moisture and contaminants and stop the spread of corrosion.
Shock & Vibration
The constant pounding that truck components are subjected to often leads to lighting systems and lamp failure.
Lamps typically fail after the vibration and shock have weakened the filament, which ultimately breaks. The pounding effect usually results in shorter service life.
The solution is to install lamps with shock-mount mechanisms that cradle the lamp and cushion it from the effects of vibration. A good example is Grote's Torsion Mount II®.
The newest anti-shock technology is Gel-Mount® from Grote. It uses a soft gel material to hold the lamp in place while at the same time dampening the vibrations and protecting contact points from moisture and corrosion.
Another solution is to replace typical incandescent lamps with lights that eliminate filaments altogether. By switching to LED's, the problem of road shock can be completely avoided. While their initial cost may be higher, LED's are economical since they last longer. They are not affected by vibration. What's more, they're power efficient and offer superior light output.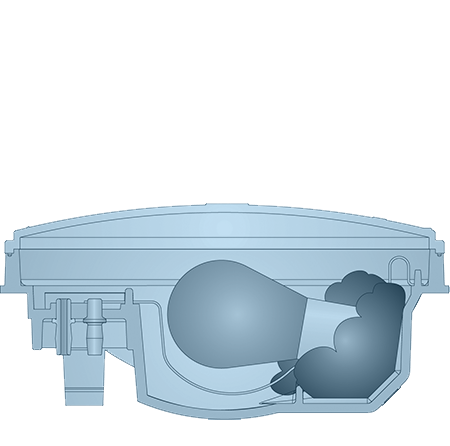 Grote's Torsion Mount II® uses a cushioning material applied around the base of a lamp to absorb vibration.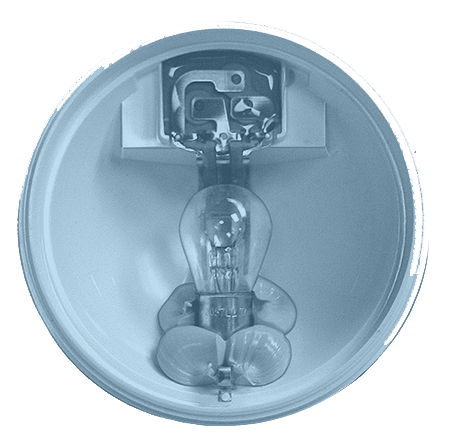 Grote Gel-Mount®, a soft cushioning material is applied around the base of the bulb to dampen vibration and shocks that could cause the bulb to fail.
Undersize Or Inadequate Wiring
Lighting is at the "end" of the circuit. Lamp operation is limited by the electric power delivered by the wiring from the power source.
A prime source of field wiring failures is systems that are created from mis-matched components. These are often cut and spliced, merged with varied harness and wiring systems that were never designed to work together. This lack of commonality means that each problem requires much more time to troubleshoot and repair.
A system such as Grote's Ultra-Blue-Seal™ offers a sealed watertight harness system that is modular in design and adaptable for a variety of applications. A harness system should be selected based on the power load of the vehicle and its operating application.
Quality of wire is important. Stranded copper is usually the best choice. Galvanic action can create oxides (corrosion) at crimp connections in aluminum wire that limit its capacity to conduct current. Copper resists heat better than aluminum in case of short circuits, making the threat of fire lower.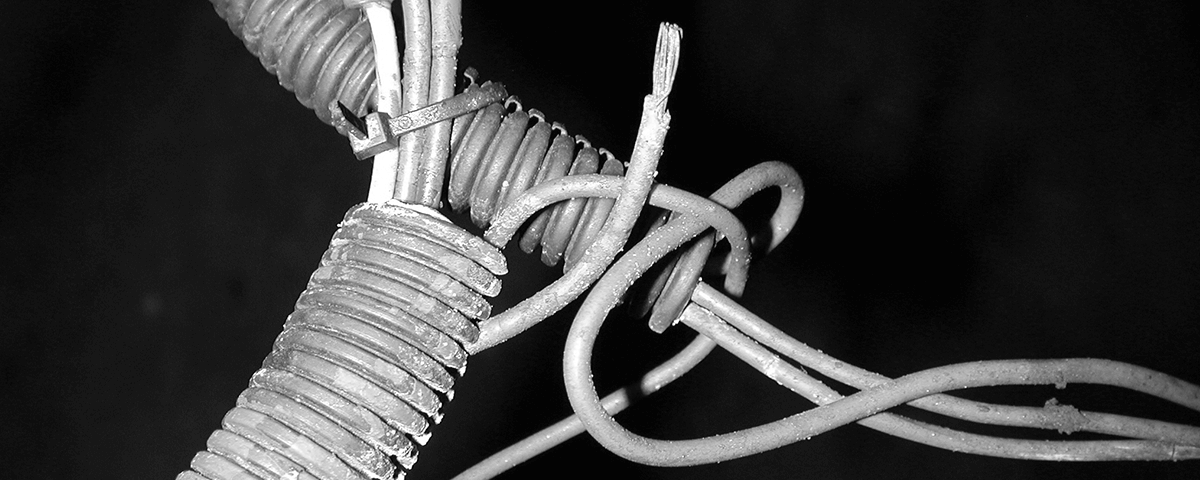 Poorly cut and spliced wires can create problems that are difficult to troubleshoot and repair.
Poor Grounding
Using a chassis ground is an efficient method of creating a circuit for vehicle lighting. Unfortunately, in most trailer applications, the connections from the lighting devices are open to the elements. The nature of trailer design exposes the chassis to vibrations, which tend to loosen connections, causing lamp failure.
Of course, periodic checks on chassis ground connections can alleviate some of the problem by providing warning of corrosion or loose connections in time to prevent failure. However, this inspection may not give a warning of intermittent faults.
Another approach is to use a solution such as Grote's Ultra-Blue-Seal with an integral ground system. A harness system of this type protects against ground failures by virtually eliminating exposed ground connections.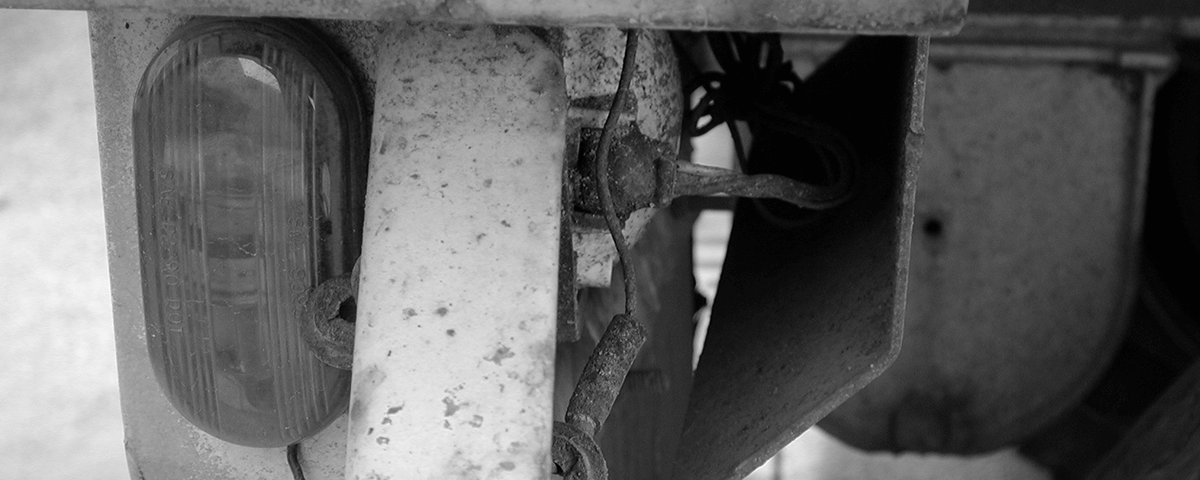 In most trailer applications, the connections from the lighting devices are open to the elements.
Excessive Voltage
As the prior section mentioned, voltage in excess of the design level has a significant harmful effect on lamps. At the least, high voltage reduces the life of the lamps affected. In many cases, the lamps simply fail. To minimize the possibility of high voltage damage, periodically test the system voltage level to make certain it is operating in a safe range.
Loss Of Contact Between Lamp & Socket
One of the biggest culprits in lighting failure is that the lamp and socket components have developed a layer of corrosion that prevents them from making sufficient contact to complete the circuit. A failure also may occur when there is a loss of spring tension in the socket.
One solution for loss of contact is to clean the contact points to remove any material preventing secure electrical contact. There are several products on the market that are designed to minimize this problem or delay its onset.
Grote Gel-Mount® products provide sealed contacts and a secure mounting method to hold the lamp in place even in cases of heavy vibration. Replacement with sealed units (to prevent migration of moisture and contamination) will also offer an effective long-term remedy. Another solution is to make use of robust LED technology to replace the incandescents, which are much more susceptible to corrosion and other operating condition related problems.
Physical Damage
The last common cause of lamp failure is damage from road debris impact, vandalism, collision with fixed objects (like buildings and docks) and other situations where the lamp is raised above the mounting surface.
Cleaning is another source of damage. This is due in part to pressure washing, which can drive water into lamp housings and connections. Unsuitable cleaning agents can easily cause lens softening and cracking. Use of abrasives during the cleaning process may also result in significant damage to lens and housing surfaces.
Less expensive lenses and housings often are more brittle, especially compared to polycarbonate lenses. The solution is to use stronger, damage-resistant materials. Choosing styles that feature recessed mountings will also help avoid damage in situations where surface mounts would be vulnerable. Branch deflectors offer another layer of protection from tree bough and branch impacts.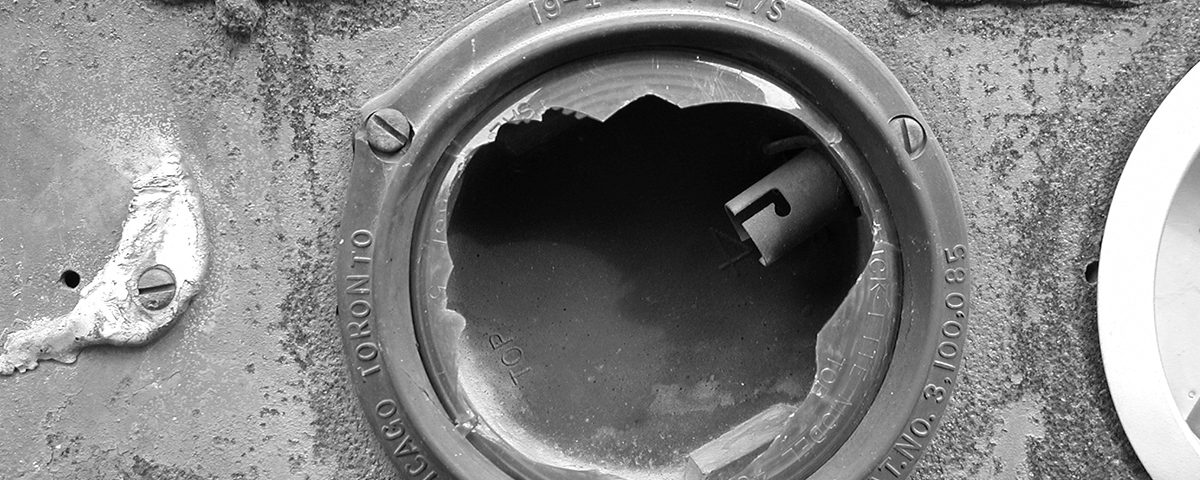 The last common cause of lamp failure is damage from road debris impact, vandalism or collision with fixed objects.