Merchandising
Ease of use, return on investment, inventory turns- that is what Grote Industries offers.  We are dedicated to helping you move product from the Shelf to the Counter.
Plan-O-Grams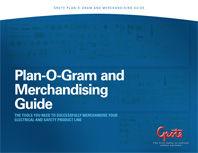 Grote Plan-O-Grams are like having a Grote Salesperson on your showroom floor. They provide a complete merchandising system that make our category-leading products easier for you to sell – and easier for your customers to buy. A wide range of configurations – each with built-in-flexibility – are available to meet your unique selling requirements. And the modular design of our Shelf-to-Counter system means no matter how you put your display together – it all goes together for a totally integrated look and feel. Don't see exactly what you need? We'll work with you to customize a plan-o-gram that's right for you. Your plan-o-gram comes filled with the most popular Grote retail items. So it's primed and ready to get your register ringing.
Point-of-Sale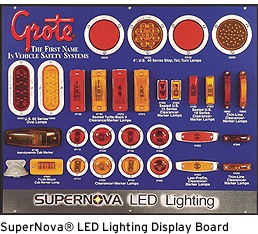 We know how to move product. Want to show you're in the lighting business? Increase your turns with our high impact point-of-sale materials. Grote delivers with innovative and eye-popping banners, counter mats, plan-o-gram, accessories, displays, and more.
Point-of-Purchase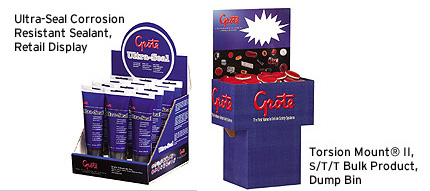 Make point-of-purchase your point of impact.
Most purchase decisions made at the point-of-purchase. It's the one place where your sales message has to get through loud and clear. Grote delivers with innovative and eye-popping point-of-purchase tools, including dump bins, spinning racks, shelf talkers, aisle stoppers, end caps and more. Many are included with your plan-o-gram. When it comes to selling, knowledge is power.
Grote Know-How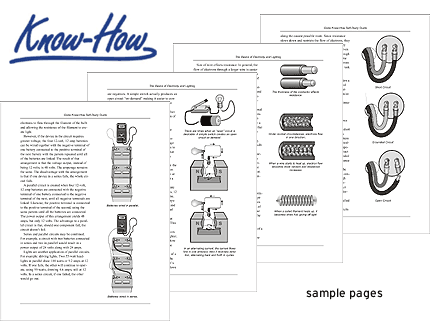 Here at Grote, selling you our products in not our final commitment. Far beyond the point of providing you with quality products, on demand, we want to help ensure that you also are able to turn your products.
But in order to be successful at this, Jobbers must count on a competent and well-trained counter staff. In order to help you achieve this, Grote is offering our new Grote Know-How® Training Program. It is easy to use, just contact your local Grote sales representative to sign up today.
Your Grote Representative can coordinate a training session that will give your staff the lighting expertise they need to light up sales. Why compromise when you can conquer? Our large selection of vehicle lighting, dedicated sales force and comprehensive training program let you move your business one step ahead of the competition. Couple all this with our new Shelf-to-Counter system and our products will all but work the register for you.